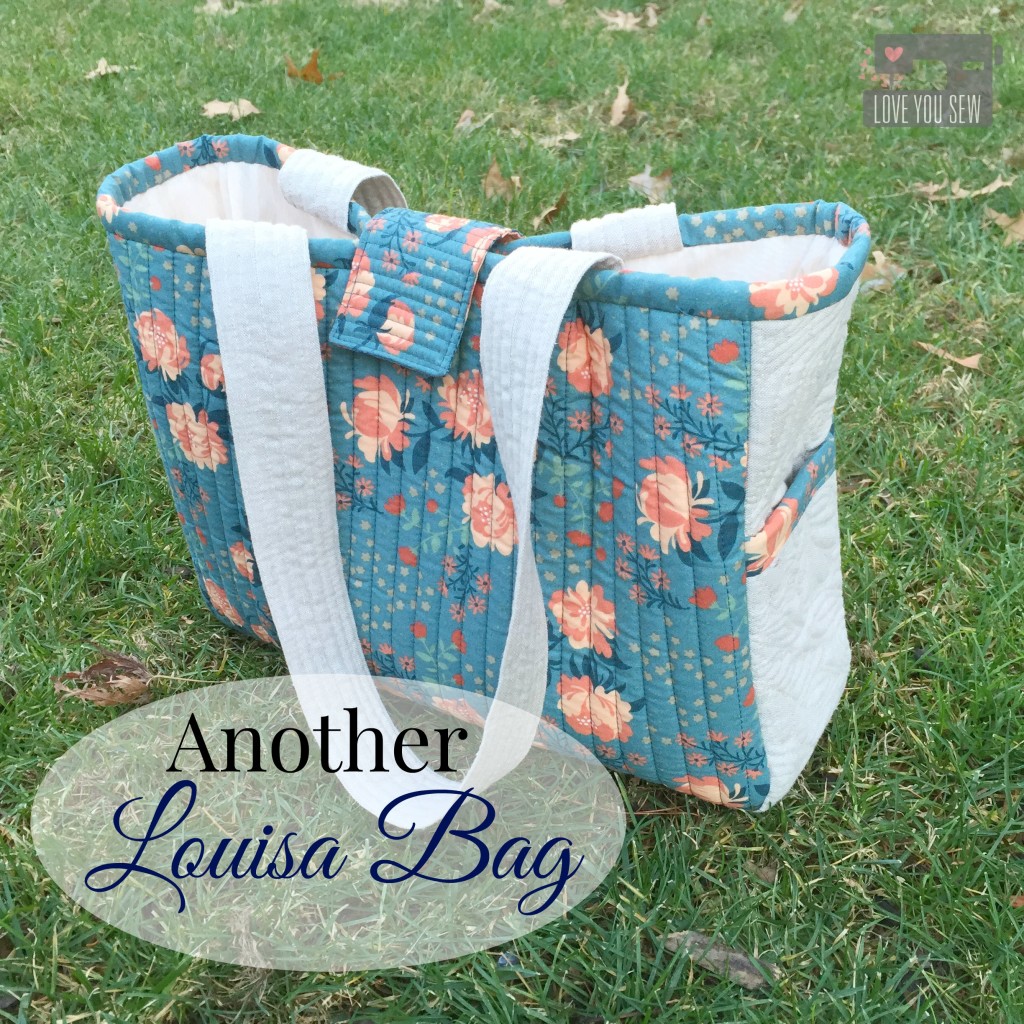 As the holidays approached, I knew I wanted to make something special for my sister-in-law.  She lives only 30 minutes away, but we don't get to see much of each other.  My niece is a rocking athlete and travels all over the state on the weekends.  We usually have to meet on a soccer field to catch up!  But when time allows, she always wants to spend some time with our boys.  It is win-win…she gets some QT and my husband and I get some time to go out.  So that's why I thought a bag would make a great gift!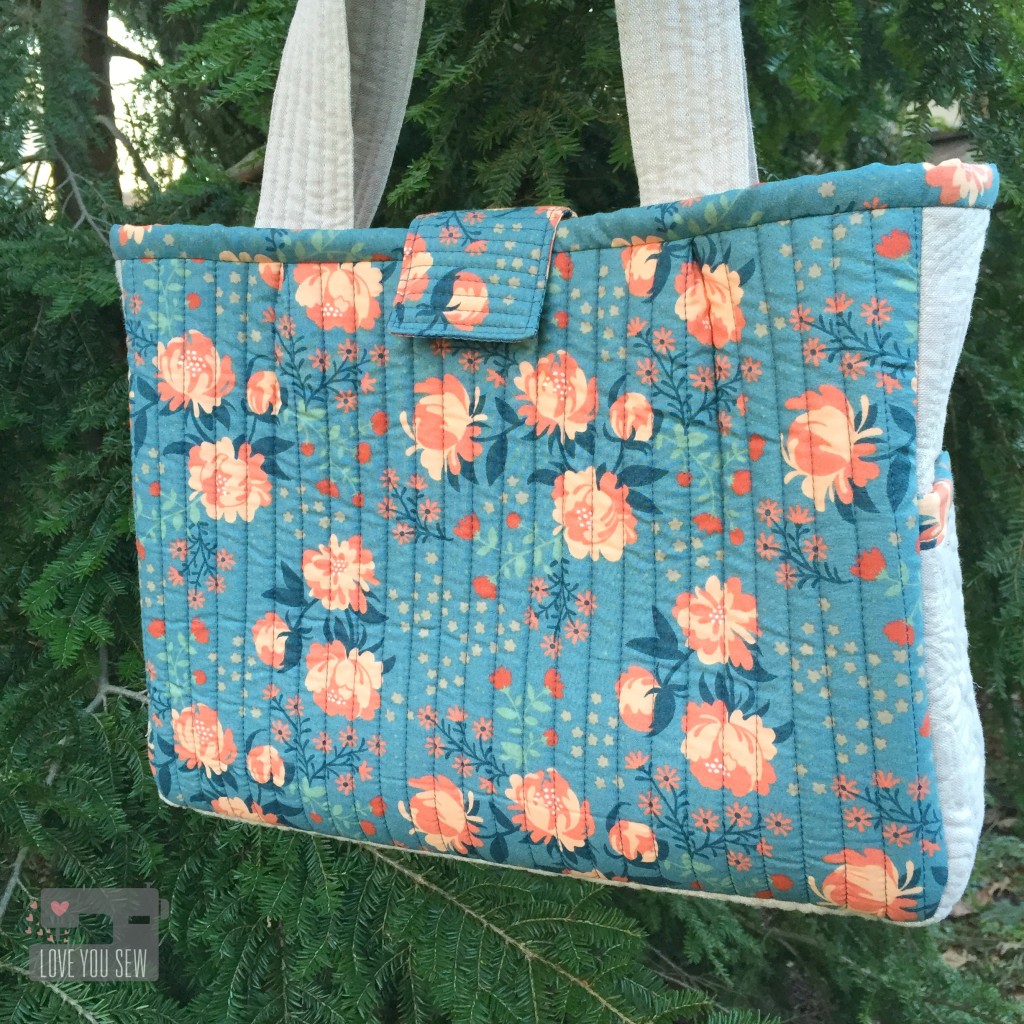 The Louisa Bag by Clover & Violet was the perfect choice.  (You can see the Flying Geese one I made here.)  This pattern is makes for a great mid-size bag to carry all of the essentials without being too overwhelming.  I had this great Acorn Trails Peonies Blue from Birch Organics which I wanted to leave whole.  It's a beautiful larger print to show-off rather than turn into patchwork.  This exterior fabric was straight-lined quilted with Pellon Flex-Foam for lightweight structure.
TIP: Cut pattern pieces 1″ larger than instructed if you are quilting to the Flex-Foam. Once finished quilting, cut to the proper dimensions.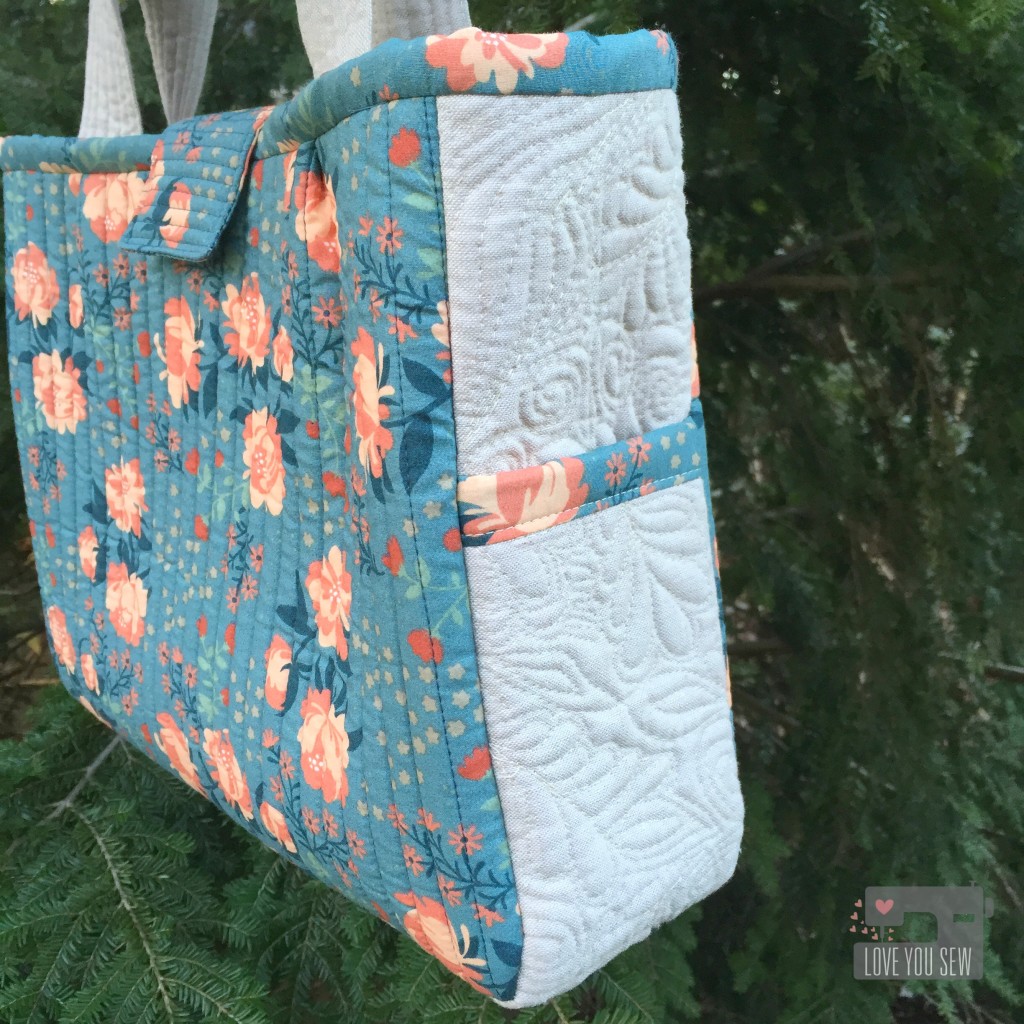 For the sides, I wanted to add more interest since we left the main exterior panels whole cloth.  Essex Linen in Natural was the choice to add quilting upon.  I'm very new to the free-motion-quilting game.  I've been practicing for some time, but have been hesitant to actually use it on a real project.  These panels are wide enough to allow some fun design work, but small enough for me to handle as a first project.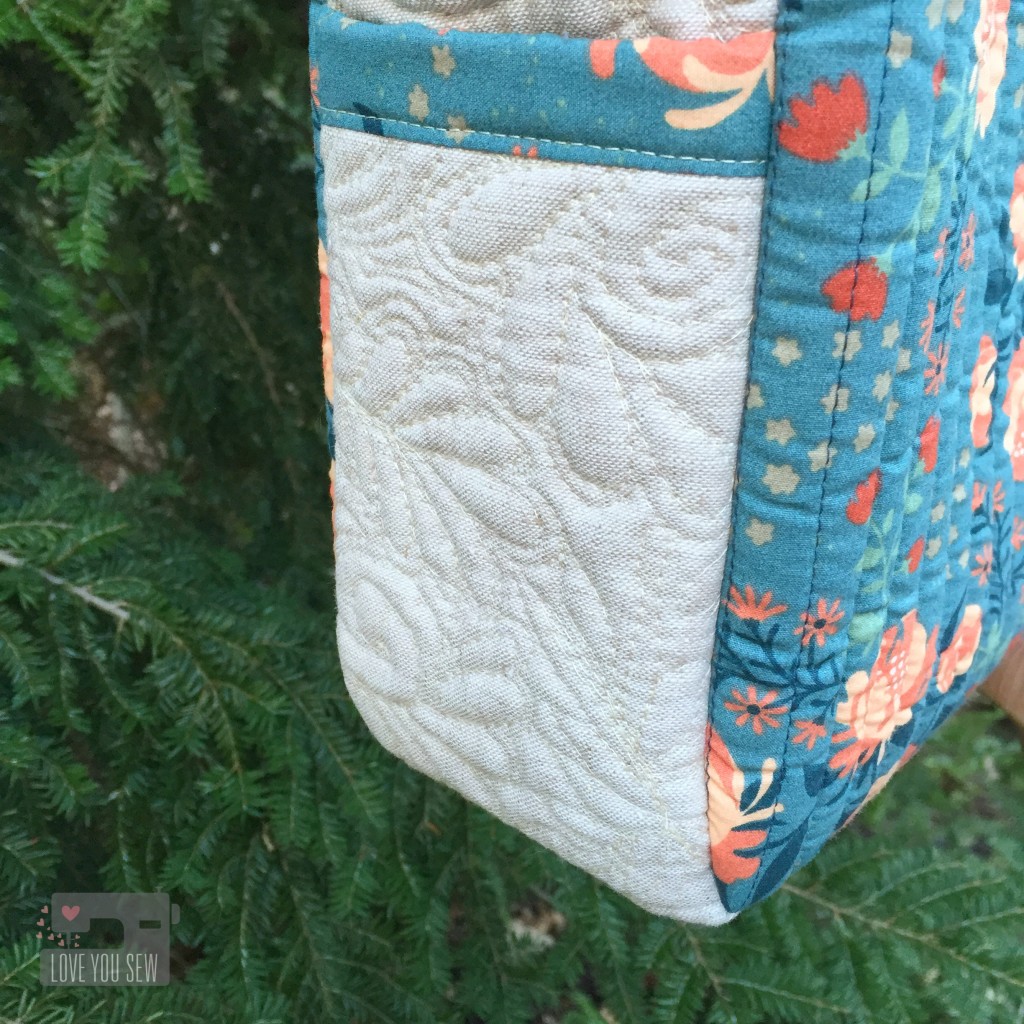 I channeled my inner Angela Walters and went for it…graffiti style without a pattern.  There are some flourishes, swirls, leaves and echoes to fill in all of the space.  I'm please with how it complements with the Peonies on the main panel.  I omitted the side ties to keep the pockets simple and allow the quilting to stand out.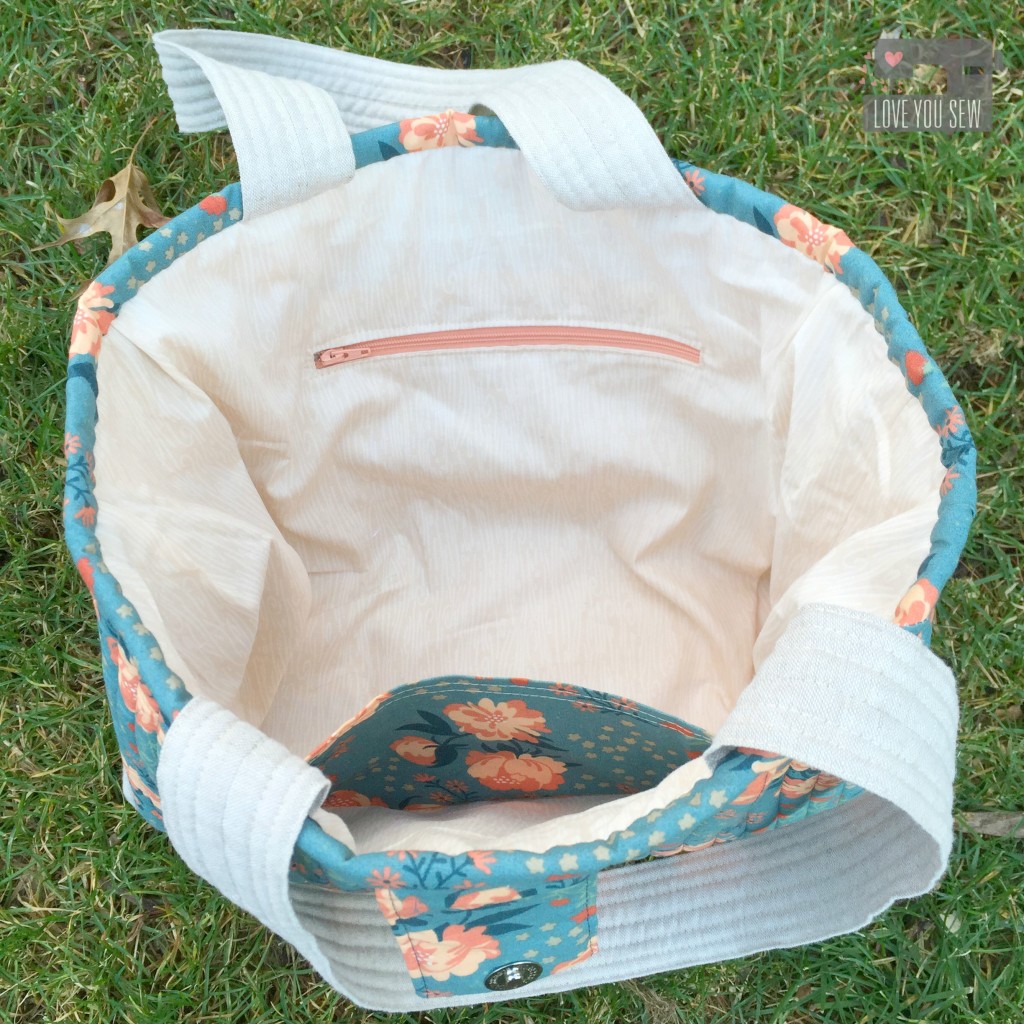 For the interior, I used the soft tones in Wildwood Birch from the Hello Bear line by Bonnie Christine for Art Gallery fabrics.  I was so happy to have a nice peach zipper to match with the exterior fabric….It pays to buy zipper assortments ;)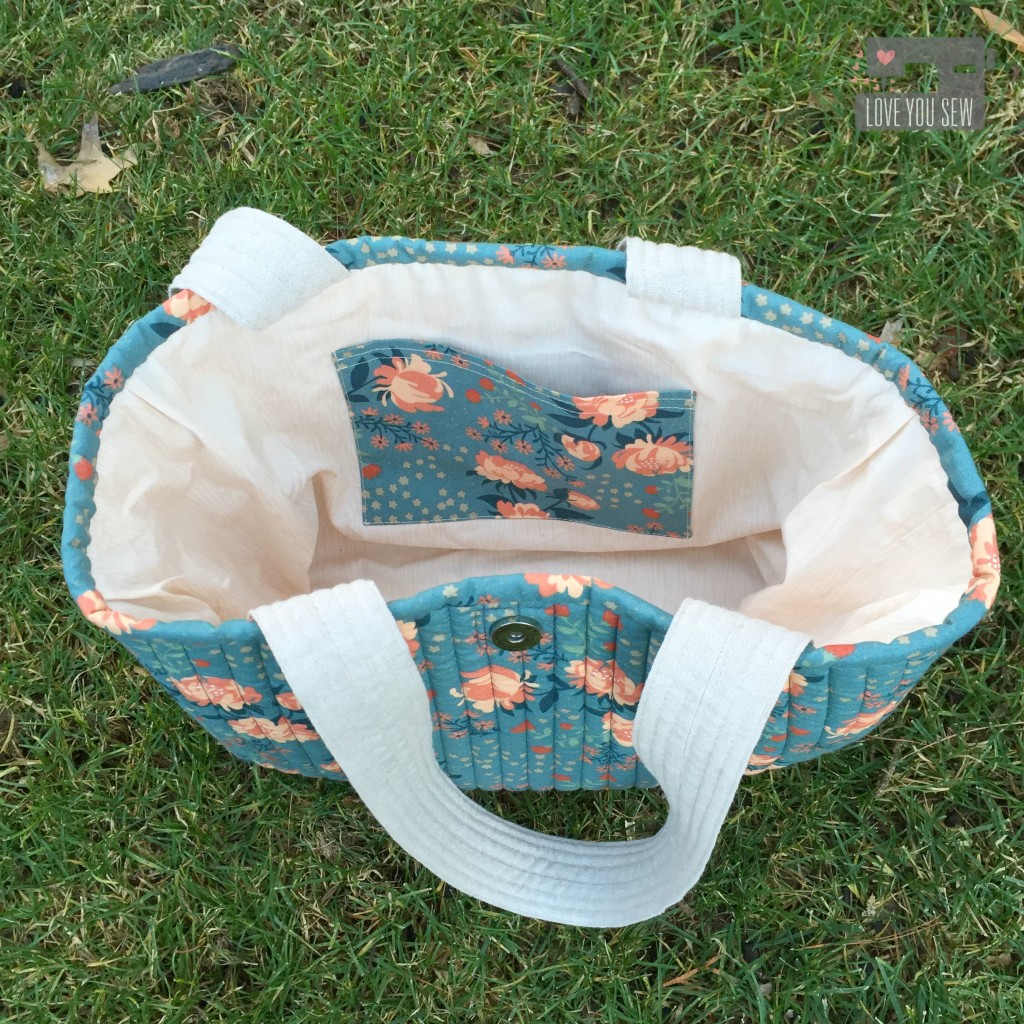 For the flat pocket on the other side of the interior, I use the main fabric to add interest and so my SIL can easily find in when in a pinch.  The straps were quilted with Flex Foam and you can see that they remain very pliable.  I love how this bag turned out.  It's sophisticated enough to use everyday with that quilty touch :)
What handmade gifts did you make this year?
Happy Holidays,
Cristy