If you haven't noticed already, I've been really getting into bag-making.  I've used leather (both faux and real) and now I get to add some suede into the repertoire.  Ever since I got to play with Bound Fabrics for Spring Quilt Market, I've had my eye on this Macrame print.  I've been meaning  to make a bag with it ever since the line came out, but you know how selfish projects just get pushed to the side for others…  When Art Gallery Fabrics announced a Bound Fabric Bag Challenge, I knew it was my time to finally make my purse!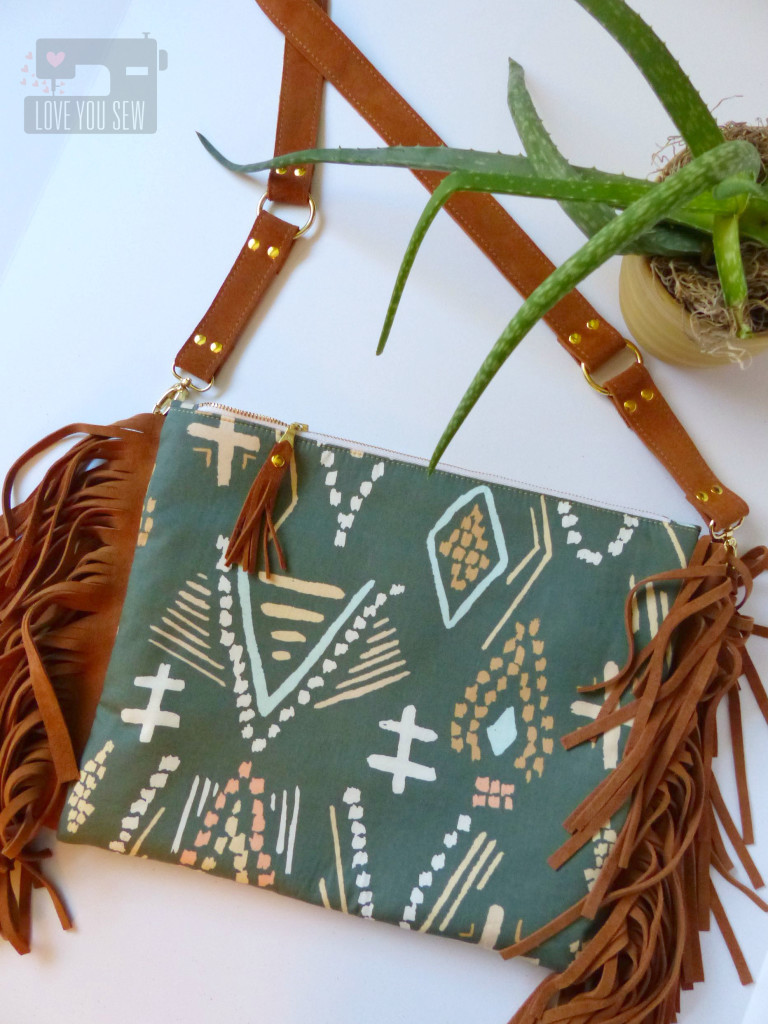 I was inspired by a bag I saw in Banana Republic.  It had the fun fringe on the side and was a generous size for a mama-on-the-go.  The only thing it lacked was an interesting print to make it really pop.  April Rhodes' Bound Fabrics were the perfect options for this style of bag.  She creates optimal Bohemian Chic designs.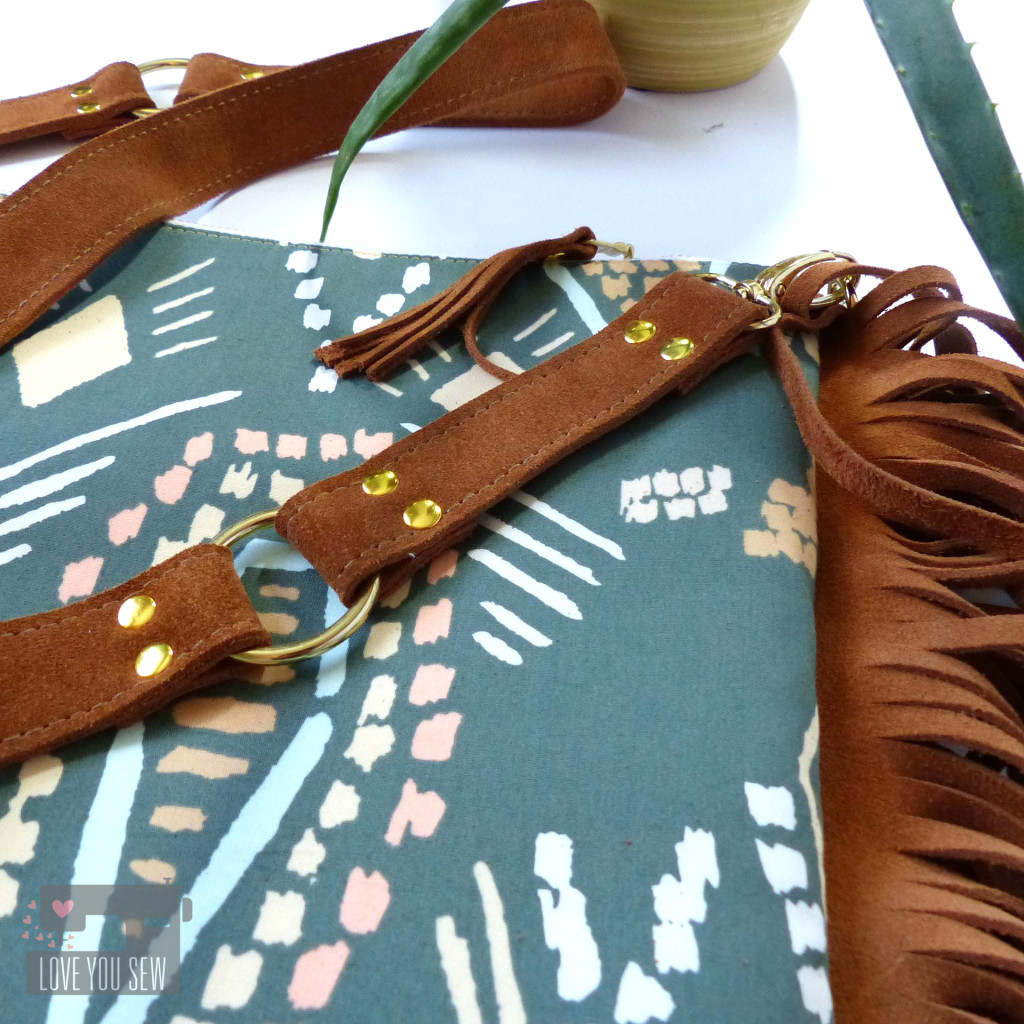 Initially, I wanted a lighter camel colored leather for the fringe and strap.  I stopped by Tandy Leather here in Columbus to see if they could help.  It turned out large pieces of suede were on sale that day and how could I beat $20 for the skin?  I could have easily spent way more on the idea I had in my head.  It's good to be flexible and I am SO happy with the results!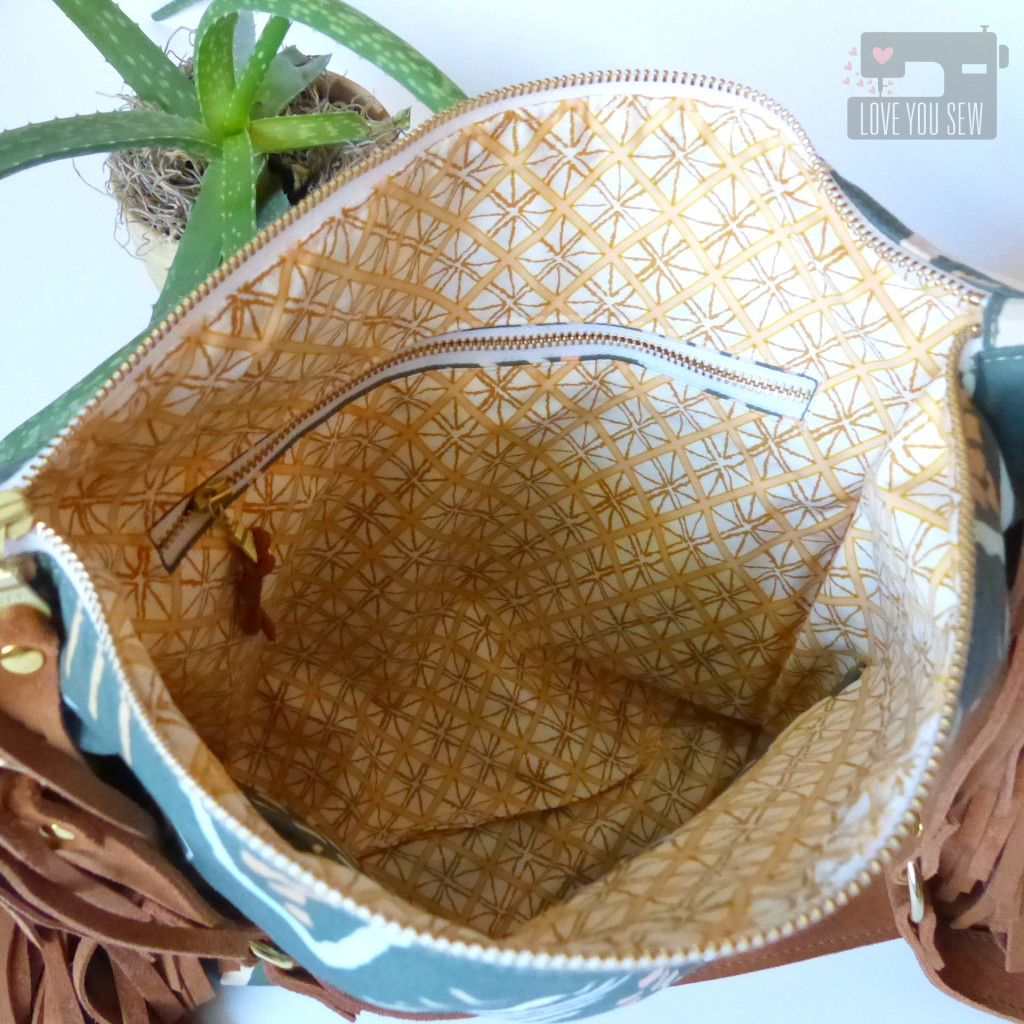 For the construction of the bag, I use Pellon Thermolam and SF-101 to give some structure, but still allow for that slouchy-relaxed look that comes with Boho style.  For the interior, I used Diamond Cloth Cereus and added a nice big pocket with a brass zipper.  Although they are not as smooth as plastic zippers, I just cannot pass the opportunity of using a beautiful brass one.
On the other side of the interior, I added a small pocket for my smart phone and an extra pocket for all the other small knick-knacks I bury in my purses.  I've learned that I need the phone pocket most of all in bags….especially since I like these over-sized styles.  'Having this one tiny feature alleviates a lot of headaches trying to find my "life-line!"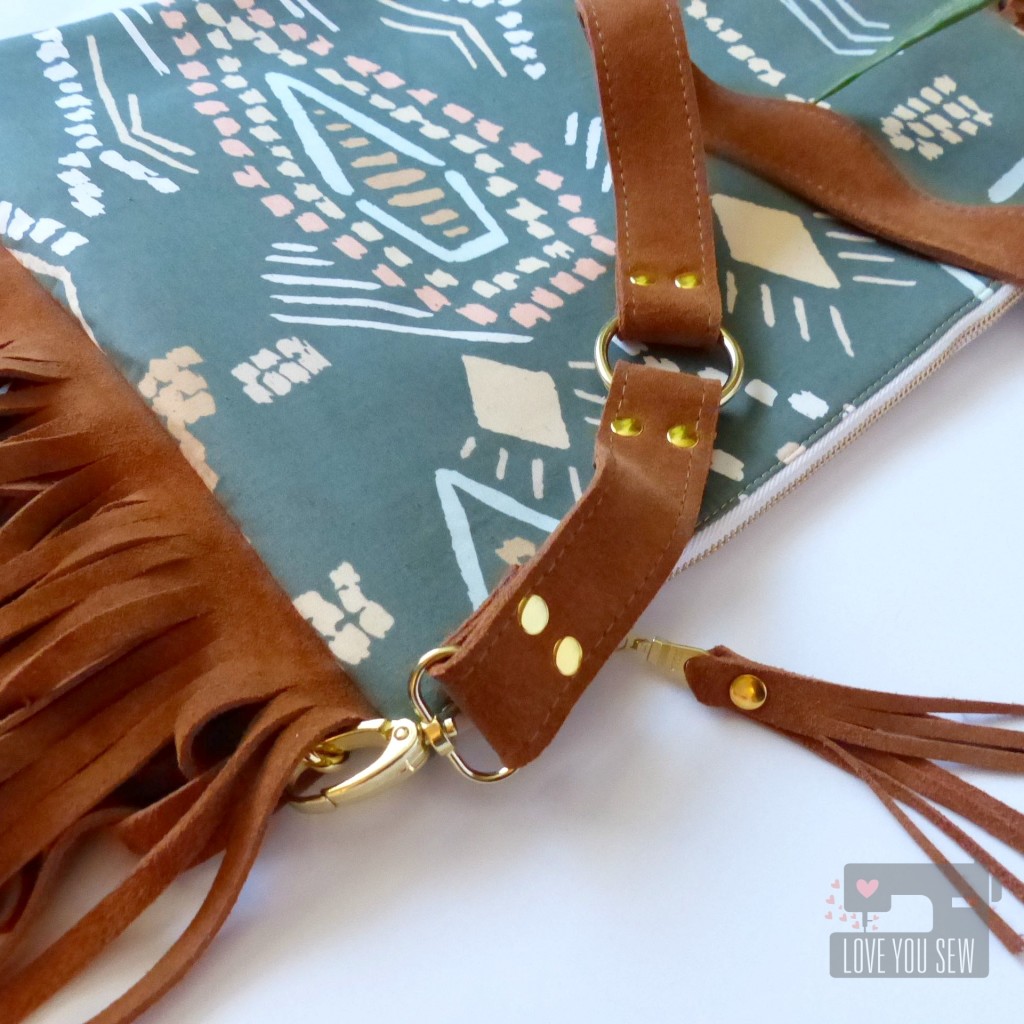 All of the hardware is from Emmaline Bags and adding the rivets were not as difficult as I thought they would be.  It's important to have a good leather punch and the right anvils for the job.  The guys at Tandy Leather helped me get set with the right supplies.
Like with my Cargo Duffle, I used Gutterman Top-Stitch thread to make my straps.  I just love that  professional look of the thicker thread.  It takes time to work out the tension, but worth it in the end!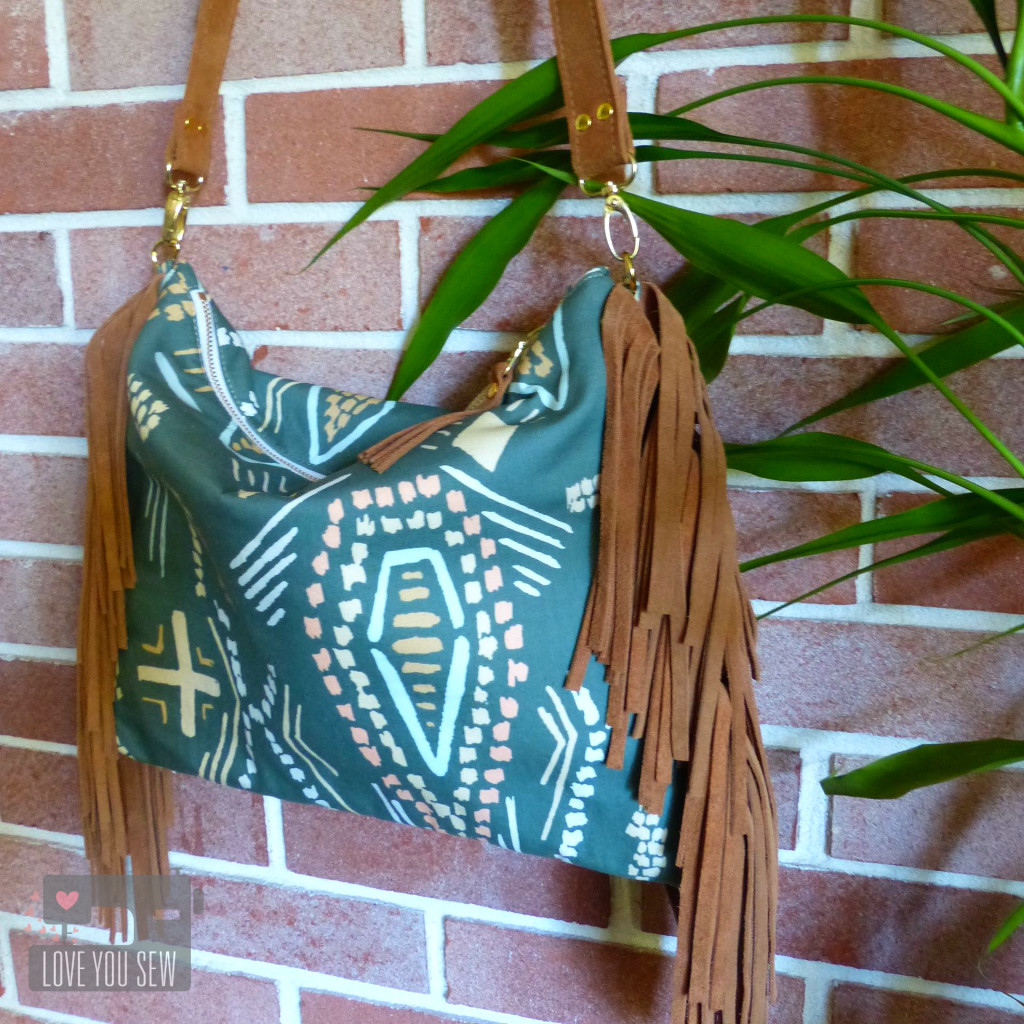 If you get the chance, can you please help me with the Bound Challenge?  You can head over to Art Gallery's Pinterest board here.  If you "heart" my post, I will earn a point and then if you "re-pin" it, I will earn an additional point.  Please make sure you do so through Art Gallery's board so the "hearts" and "re-pins" are recorded.  ***Update: Contest is over*** Thank you so much to all who voted!!!!
The prizes will help me keep a stock of fabric and notions so my projects and posts can keep coming to you :)  And you know I like to giveaway too…..
Crossing my fingers (and zippers!)
Cristy
***This post may contain affiliate links for which I may receive a small compensation upon your completed purchase. These help keep the site up and running.