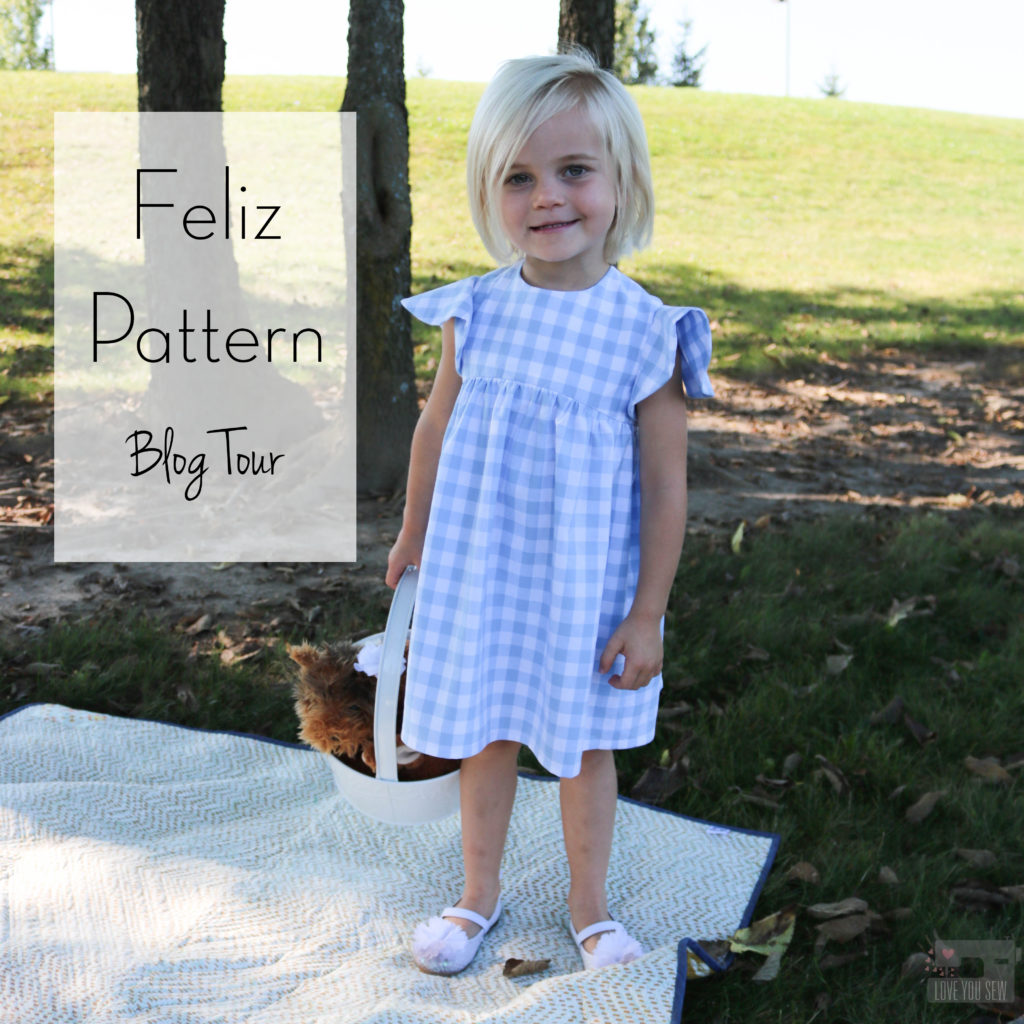 I love Straightgrain patterns.  That's it…'just gonna put it out there.  You know I can't stop making girls' dresses and An's designs are always at the top of my list.  She creates children's garment patterns with beautiful clean lines and they are just so chic!  You can read about my previous Nova dress here.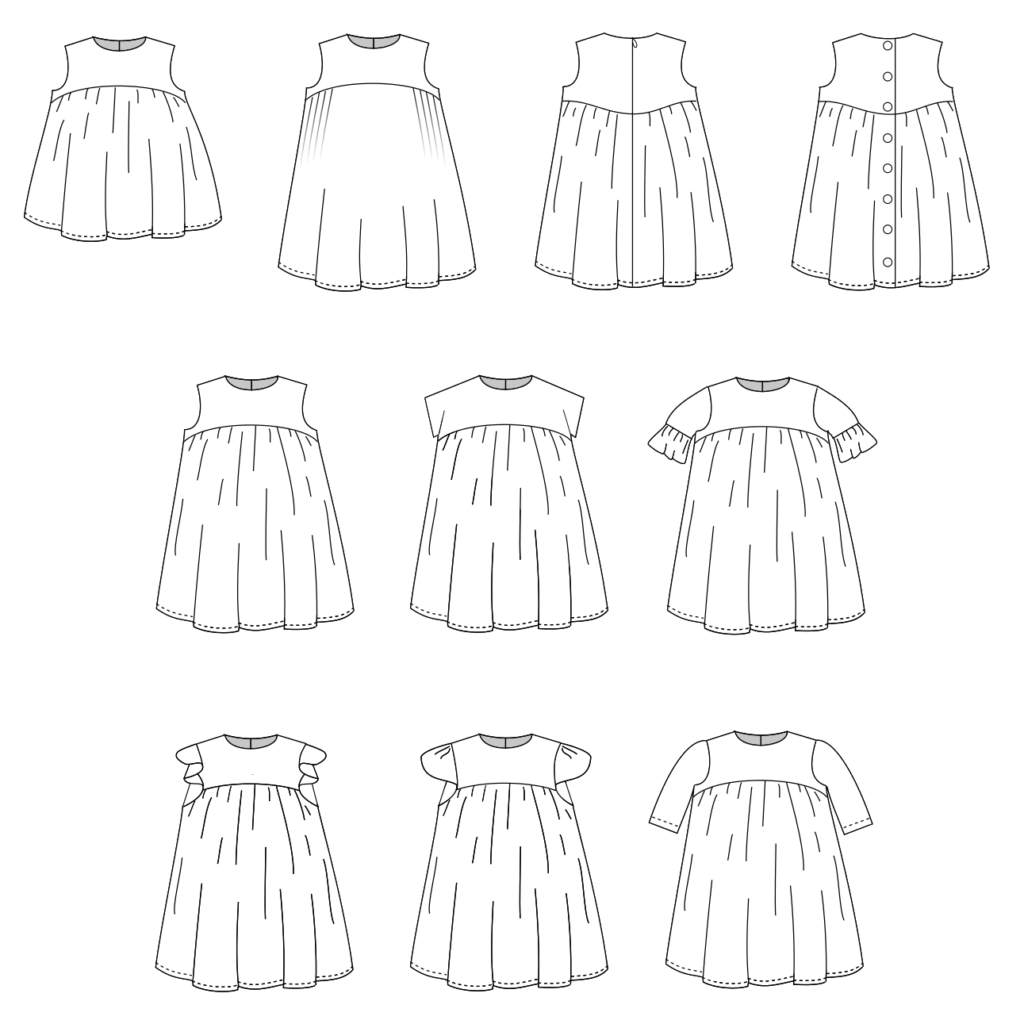 Straightgrain patterns always includes several variations to give you a number of different styles and the Feliz is not different. You can choose from a PDF or paper pattern from her online store here.  With the pattern, you can make a tunic or dress with 6 different sleeve options, two different back closures, and two different skirts.  It's great to get so much versatility out of one pattern and I think An's are a great value for all which she provides.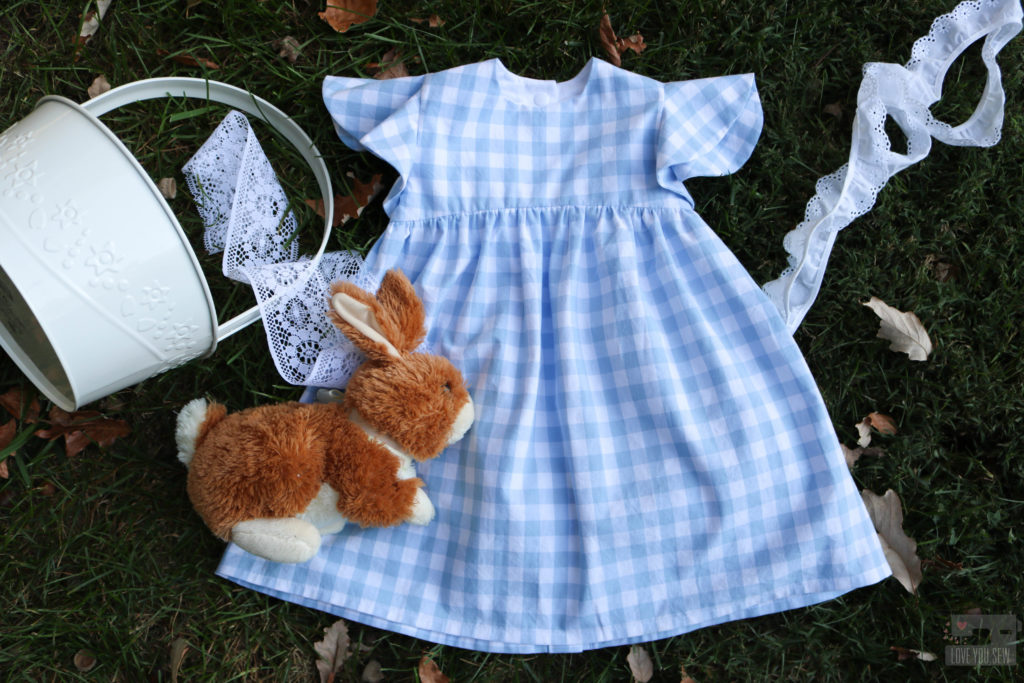 Of course, I picked the dress version. I make all my dresses as gifts (since I'm a boy mom) and dresses count as a full outfit :) It makes me happy to work on a tiny garments (purely because of the cute factor) and my nieces are happy to get some custom clothes.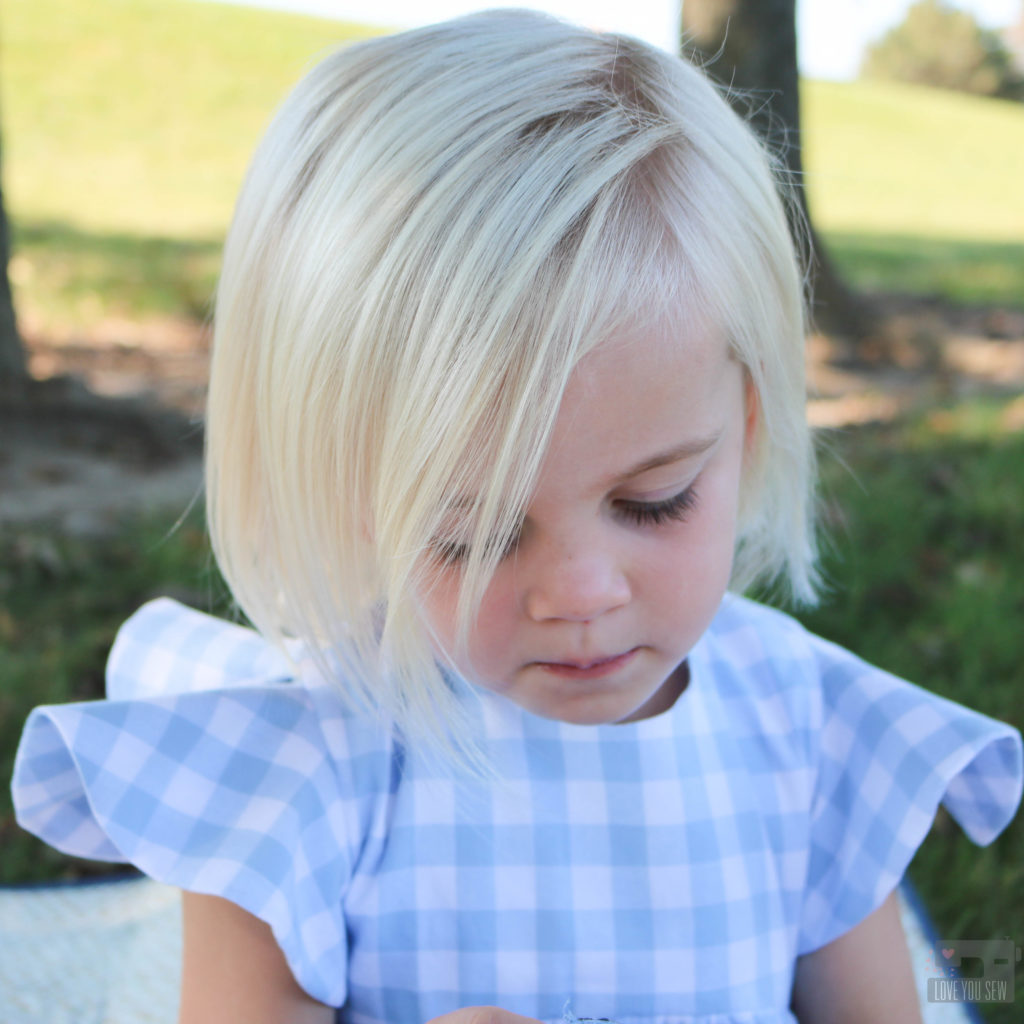 Did you see the flutter sleeve options?  SO cute!!! The soft waves are so feminine and really soften out this silhouette. It was hard for me to choose between the narrow and wide options. But I settled on the wider for just a little more arm coverage.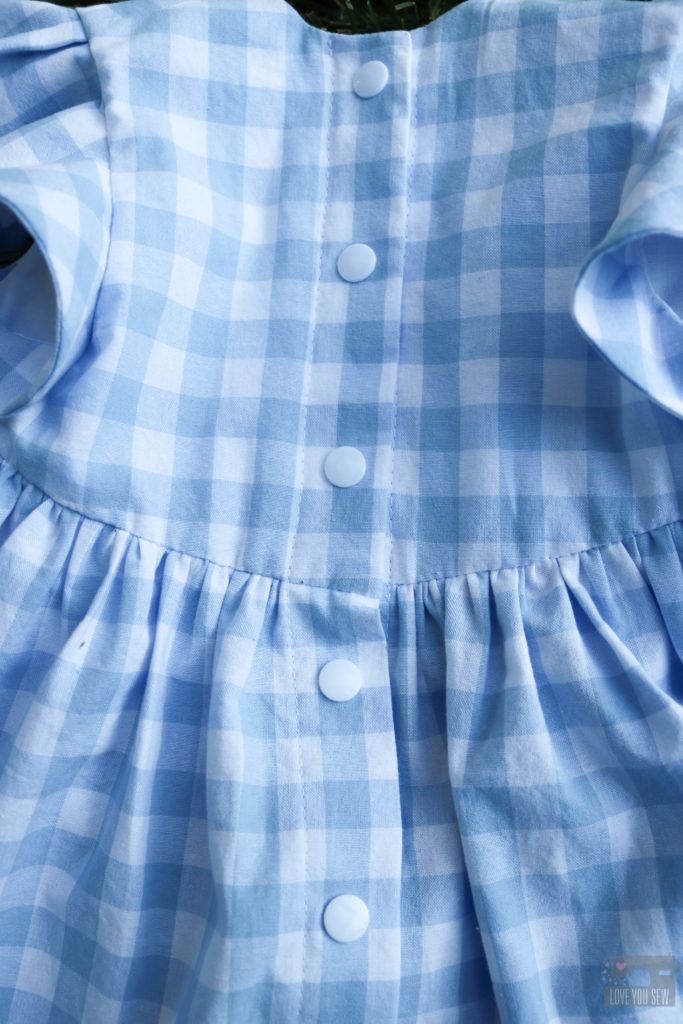 With the back of the Feliz dress, I knew I wanted to make a button closure. But instead of buttons, I used KAM snaps. I have quite a collection in my stash and they make for very quick dressing and undressing.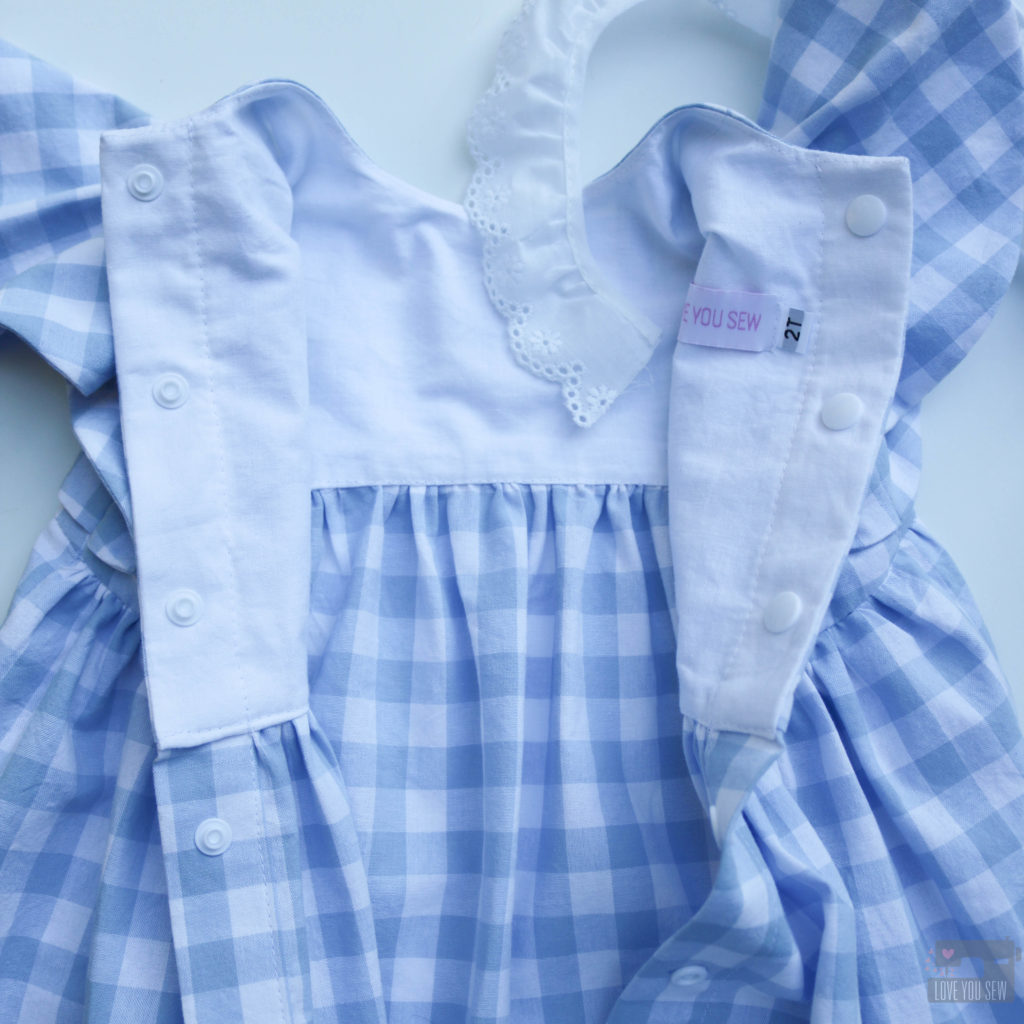 I happened to have Cotton and Steel's yarn dyed gingham in Sky and was able to make this dress with just one yard of it!  There wasn't enough left for lining, but Kona Snow worked in perfectly.  I'm so glad I saved the fabric from becoming a scarf (like I initially planned) because the Feliz is just the such a darling pattern and pairs well with this sweet fabric.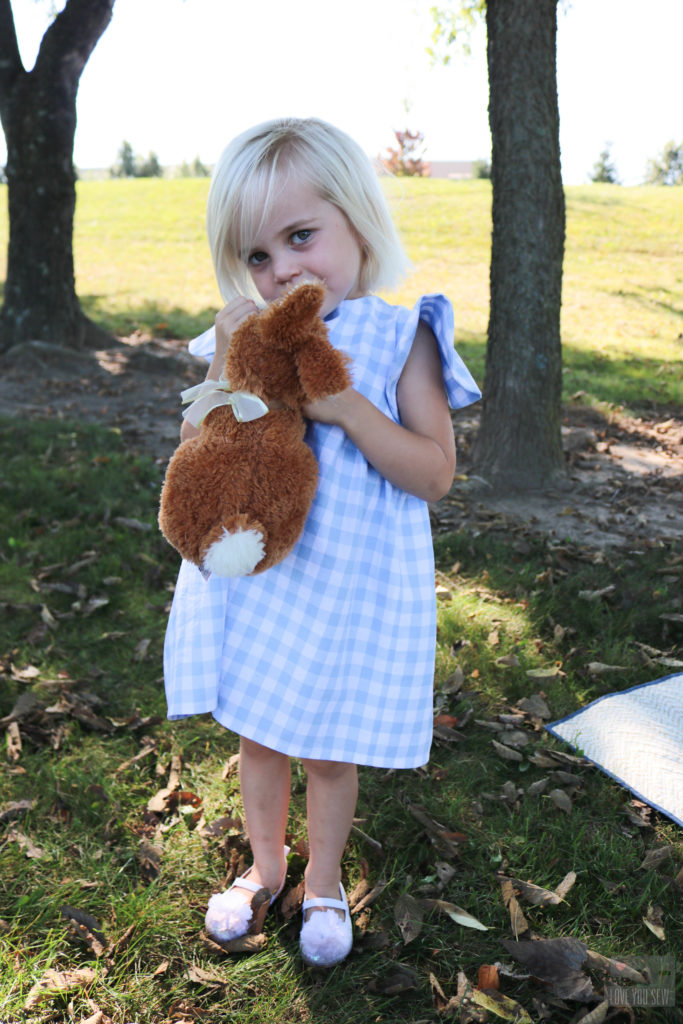 I think my model agrees! She would not take off this dress after our photo shoot.  Can you blame her at all?  I'm thinking I need some gingham love in my wardrobe soon…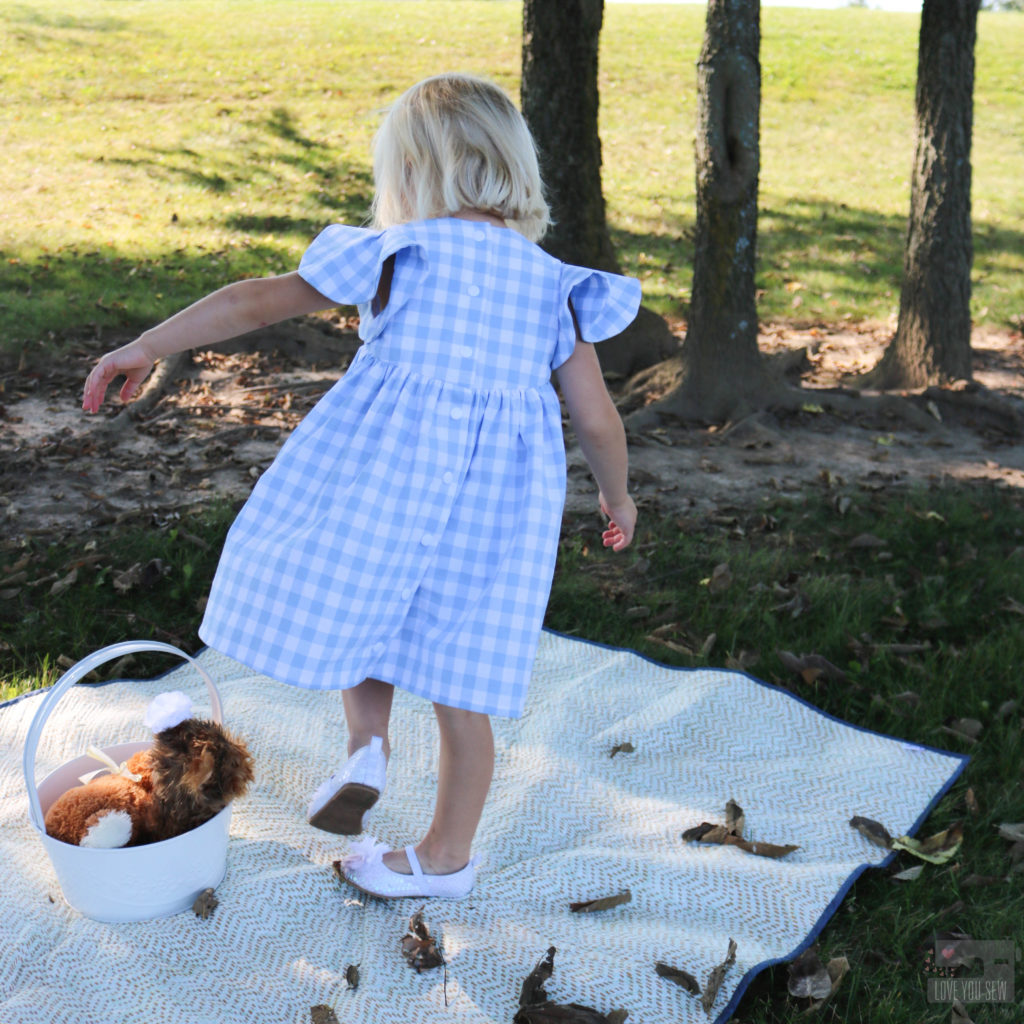 The sizing is spot on with this pattern.  My model is a 3T for length, but is still pretty slim, so the 2T fit her well…and of course, I pre-washed all the fabric so there is no surprise shrinkage.  The dress hits her at just the right spot on the knees and is the perfect for some playtime!
I like the lift on the sleeves with a woven fabric.  It adds a little more drama :)  But if you used something lighter, like a double-gauze, it would be more draped.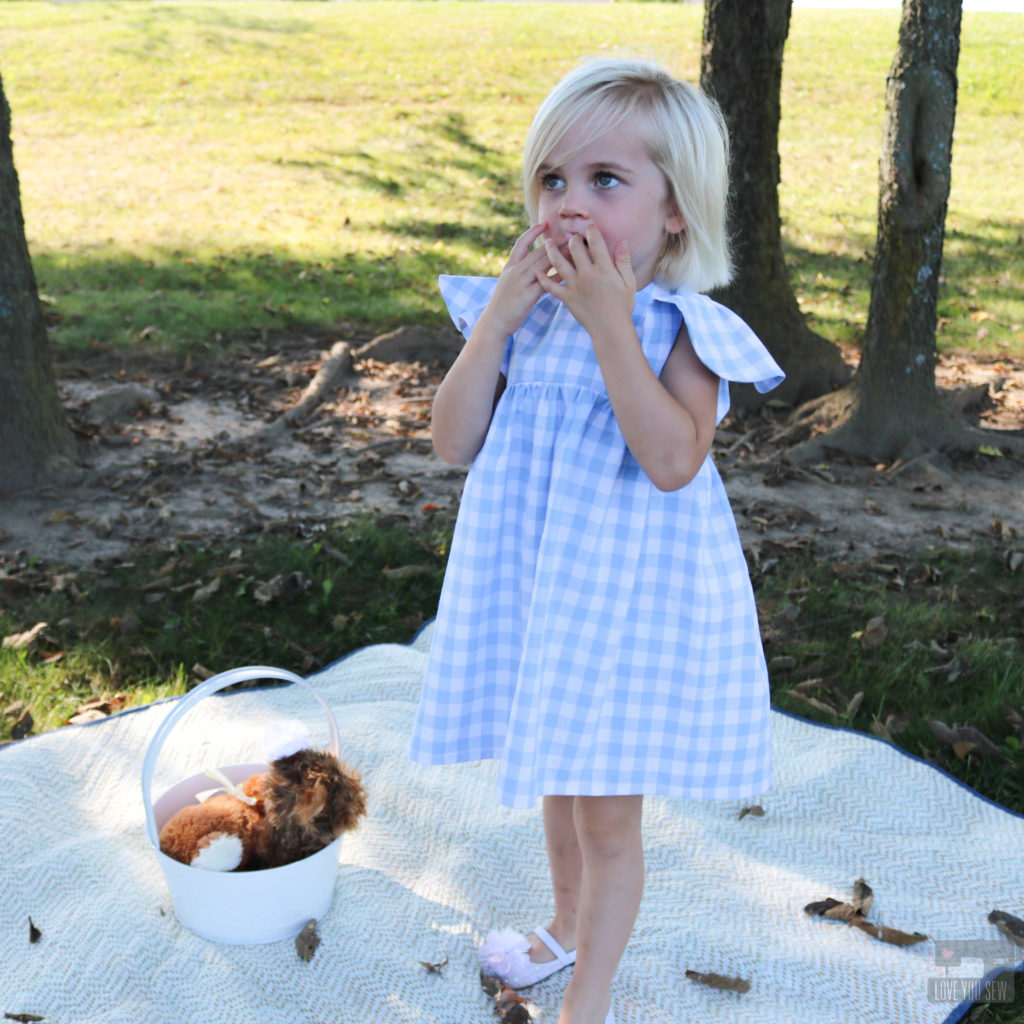 I really love the versatility of this pattern and can't wait to make a few more!  What combo would you make?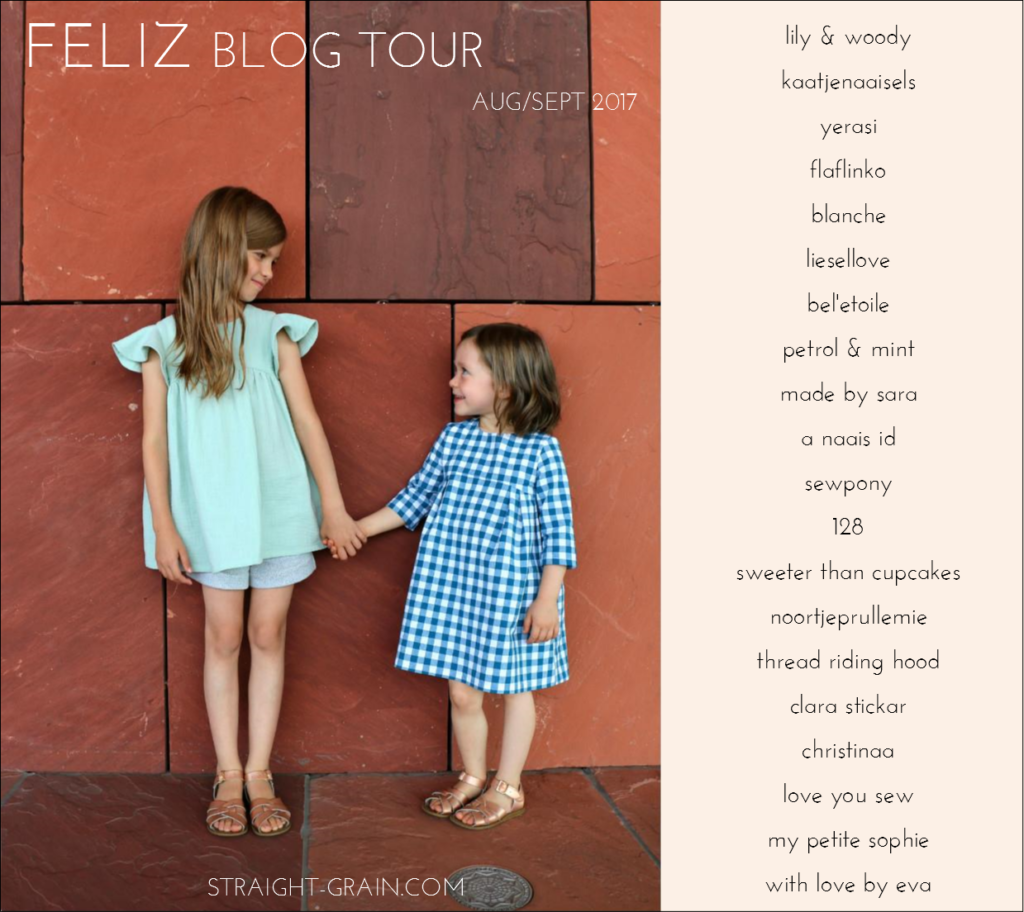 If you need even more Feliz eye-candy, please check out #felizpattern on social media and visit all the bloggers part of the blog tour:
Happy Sewing Friends!
Cristy