So…I want to be honest with everyone from the get-go. I'm a maker and definitely NOT a writer. My brother happen to get those genes in the family (English major.)  You may find some grammatical errors and punctuation issues in my posts.  Please just know, I'm MUCH better at sewing ;)
Now onto the fun stuff…
I made this Mini-Mini "Quilt" several weeks ago.  It was inspired these cute little miniature embroidery hoops by Dandelyne.  I found these by blind luck just viewing pictures on Instagram.  Instantly, I knew I could do something with these hoops.  Who doesn't like tiny versions of stuff, right???
The quilt pattern I used is "Goosed Up" by JeliQuilts. It is a foundation paper-piecing template and much simpler than it looks.  Since the hoop is only 2.2″ in diameter, I only needed one of the four blocks in her 4″ pattern.  I added an extra 1/4″ all around the block to make sure the backing circle of the hoop wouldn't fall through and it would be secured.
These flying geese are itty-bitty, so the fabric needed to pop.  Sunprint by Alison Glass was the perfect option of saturated pigment (and having a selection of rainbow colors REALLY helped!) The background fabric is one of my stash staples – Andover Chambray in black. It is so versatile and add a great texture.
Once completed, I popped the quilt into the hoop, trimmed the excess fabric and hot-glued the backing plate.  You can see how the hoops work in this video.  I only wish I ordered the coordinating necklace chains..  But I'm sure I can find a spare in my jewelry box ;)
Please share any mini-mini quilts you make with these embroidery hoops!  Hashtag on IG with #miniquilthoop or #miniquilthoops so I can all see your creations!!!
.
>>
Happy Stitching!
Cristy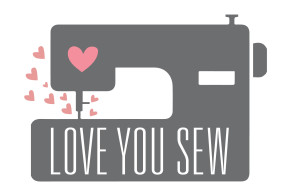 I purchased all these supplies  and have not been compensated for this post.  All opinions and/or reviews are my own and have not been influenced by any outside parties.