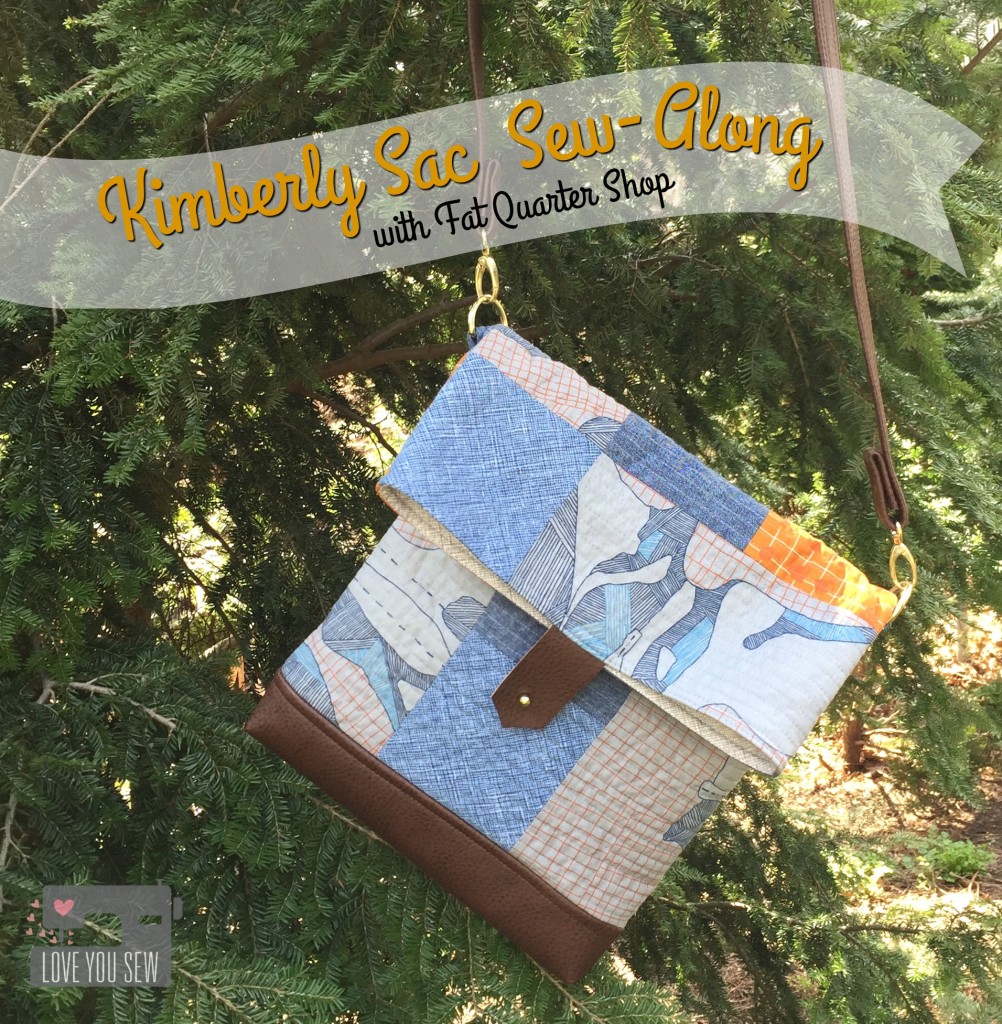 Fat Quarter Shop has another great pattern….and it's for a bag!  When I was asked to join this sew-along, I could not say "no."  I love making bags just as much as I do quilting.  With the Kimberly Sac by Fig Tree Studios, you get both!  It is a great cross-body design with some simple patchwork.  I'm so excited to show you my version along with all of Fat Quarter Shops versions found here.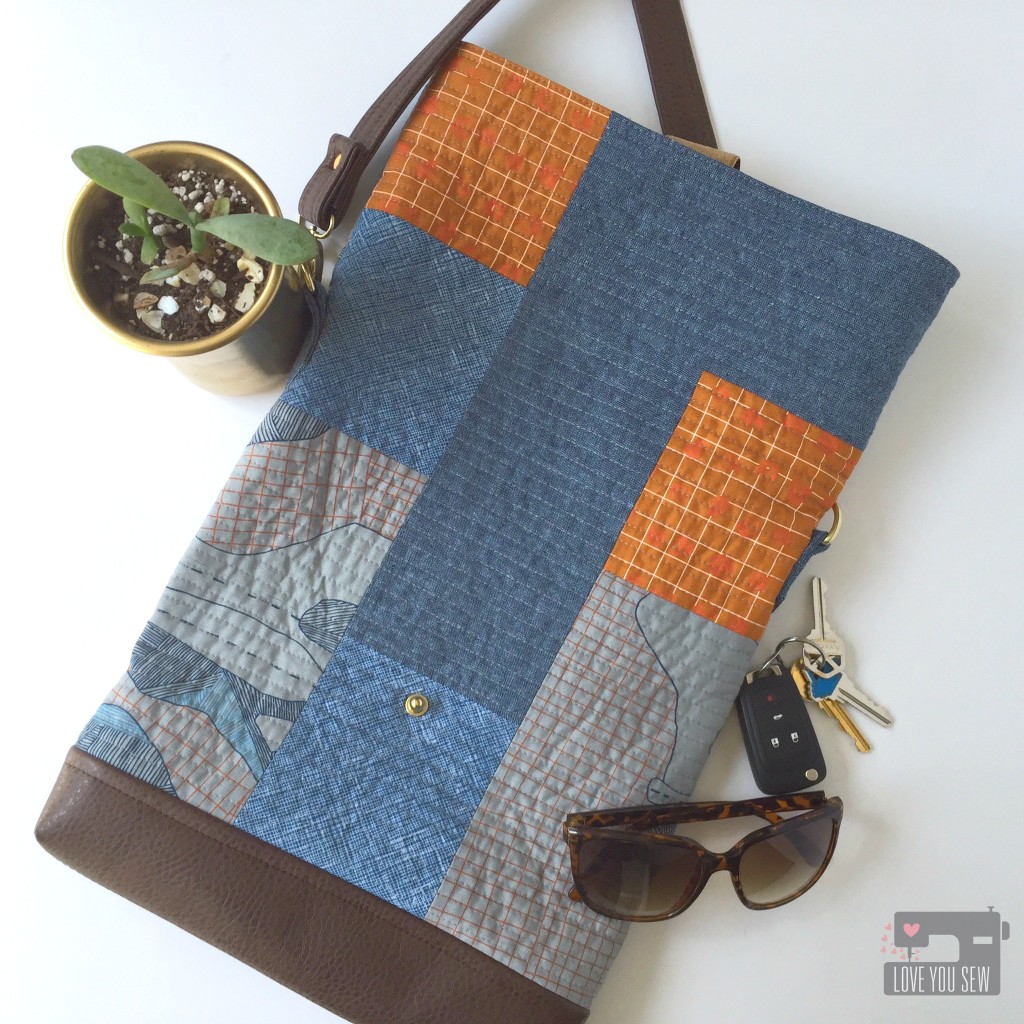 I like having different looks and feels to all of my bags.  After making my Indigo Sky Quilt, I fell in love with the Essex Yarn-Dyed Linen in nautical, so I wanted to incorporate it into the Kimberly Sac.  It really helps complement Carolyn Friedlander's fabrics.  There is a mix of Carkai and Architextures Crosshatch in more earthly tones.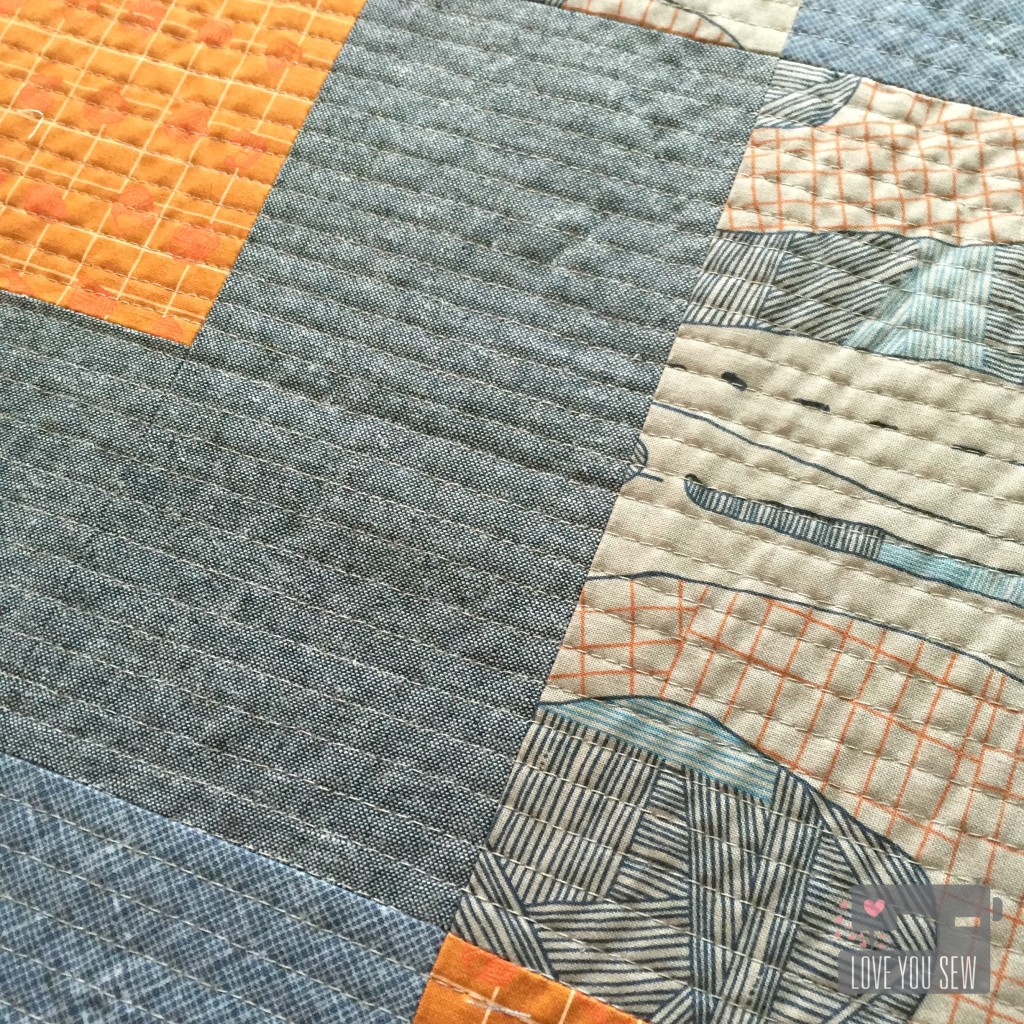 The bag came together very quickly, especially without having to deal with a zipper.  I did use 1/4″ straight-line quilting, but you can opt for a more simple design.  If you decide on more heavier quilting like I did, I would suggest cutting the batting about 1″ larger all around and then trim it back.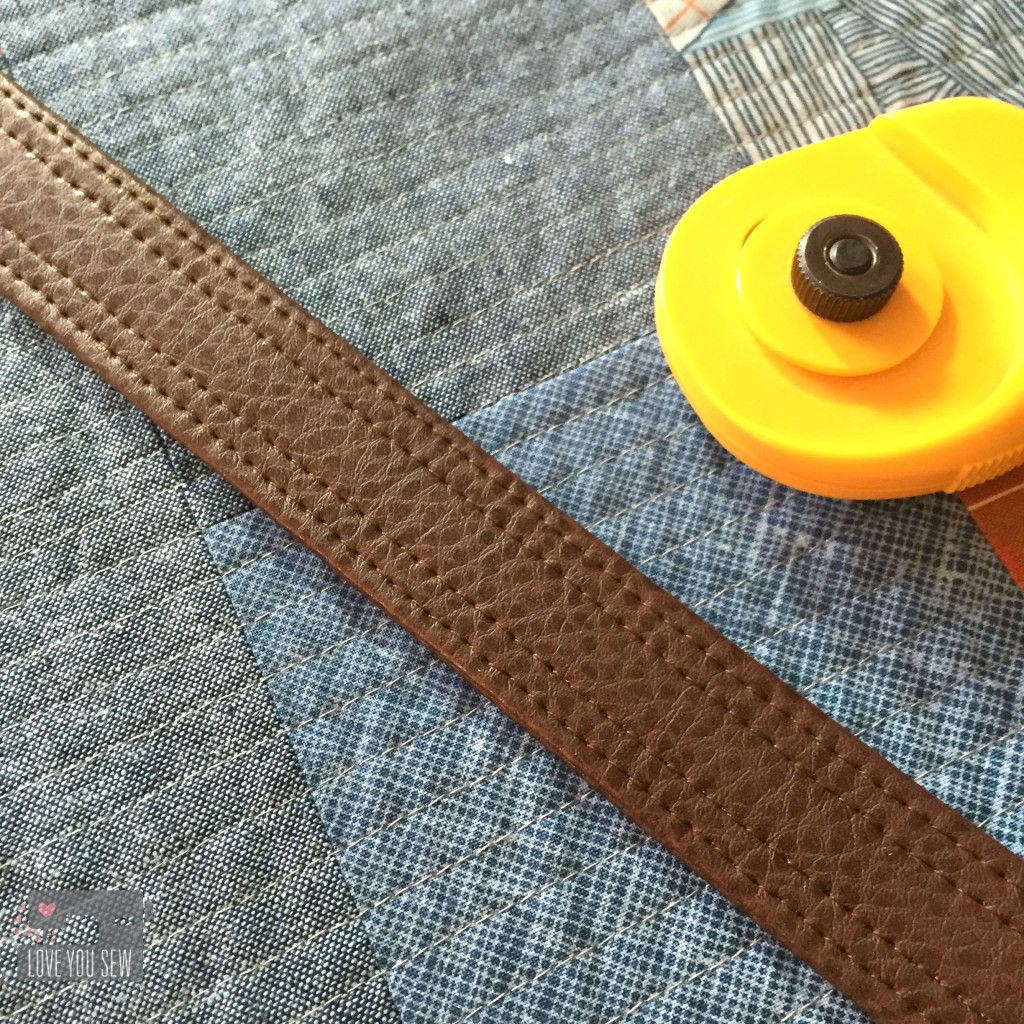 One of the most noticeable changes I made was to use vinyl for the straps and bottom of the Kimberly Sac.  The brown vinyl gives any bag an extra level of sophistication and structure.  Make sure to test the vinyl with your machine before committing though!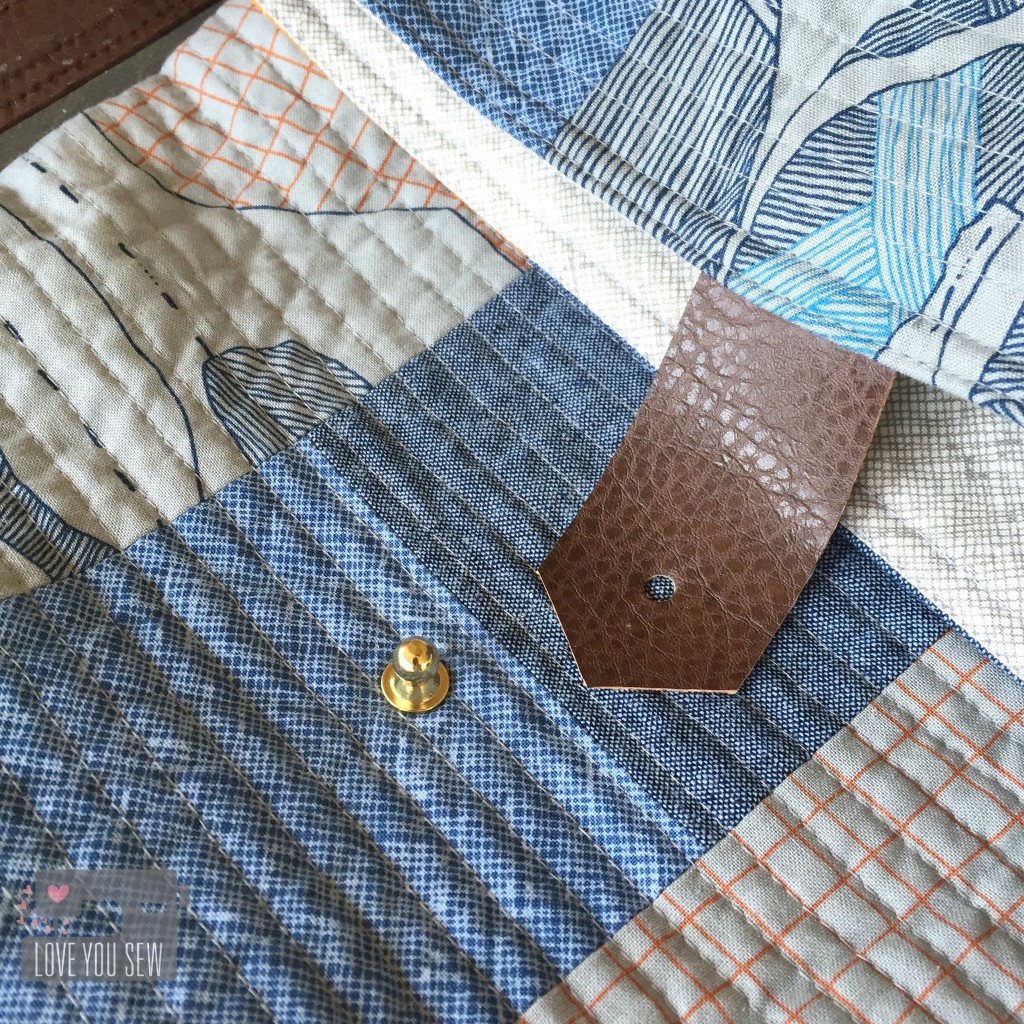 When I have to break out a hammer on a project, it's a good day :)  I love playing with hardware and saw the opportunity to use this button stud when the pattern called for a traditional sew-on button.  The loop was replaced by a strip of vinyl I hand-punched.  This closure adds a fun edgy detail to the bag.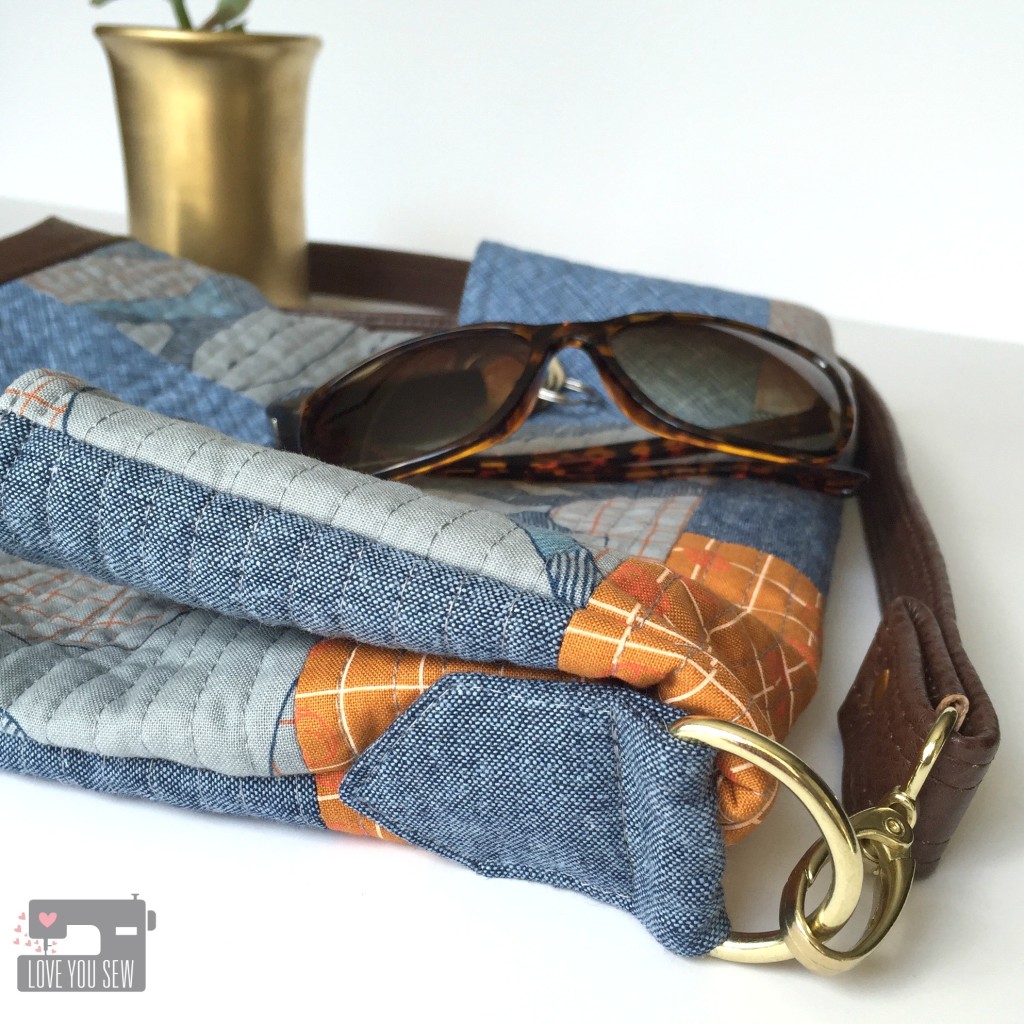 A tip to keep these tags straight and in place, is to use some Sewline Glue. It allows you to place the pieces on the bag before top-stitching.  With so many layers, pins were distorting the tabs shape, so the glue helps them lay nice and flat for straight stitches.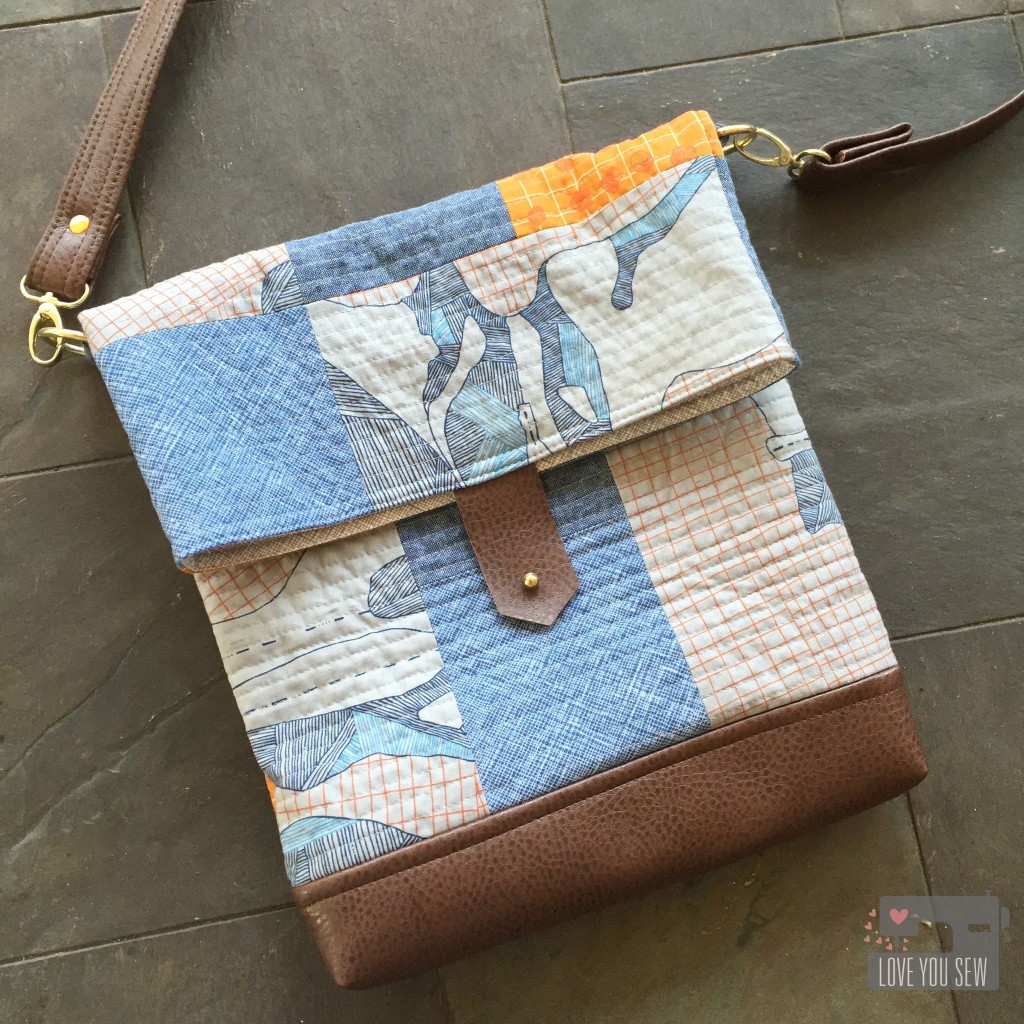 The Kimberly Sac was a nice easy sew and the lack of zippers makes it very beginner friendly!  I love the relaxed slouchy design and who doesn't love the ease of a cross-body strap?  The Carkai and vinyl make this a great everyday bag for running errands and is large enough to handle everyday life.  What is the strangest thing you have to carry in your purse or bag?
Need the Full Kit with hardware and Strawberry Fields Revisited fabric?  You can find it here.
If you would like just the pattern, you can find that here.
Let's make all of this even easier by watching full video tutorial with Fat Quarter Shop and Fig Tree Studio.

For more inspiration, visit all my Kimberly Sac Sew-Along  bag-mates below:
Emily Ann's Kloset
Seasoned Homemaker
Jedi Craft Girl
Sharon Holland Designs
Why Not Sew
She Can Quilt
Love You Sew (you are here)
Sweet Little Pretties
Have fun stitchin'!
Cristy
As part of the Fat Quartershop Kimberly Sac Sew-Along, I have been compensated for my time and materials.  However, all opinions are all my very own.