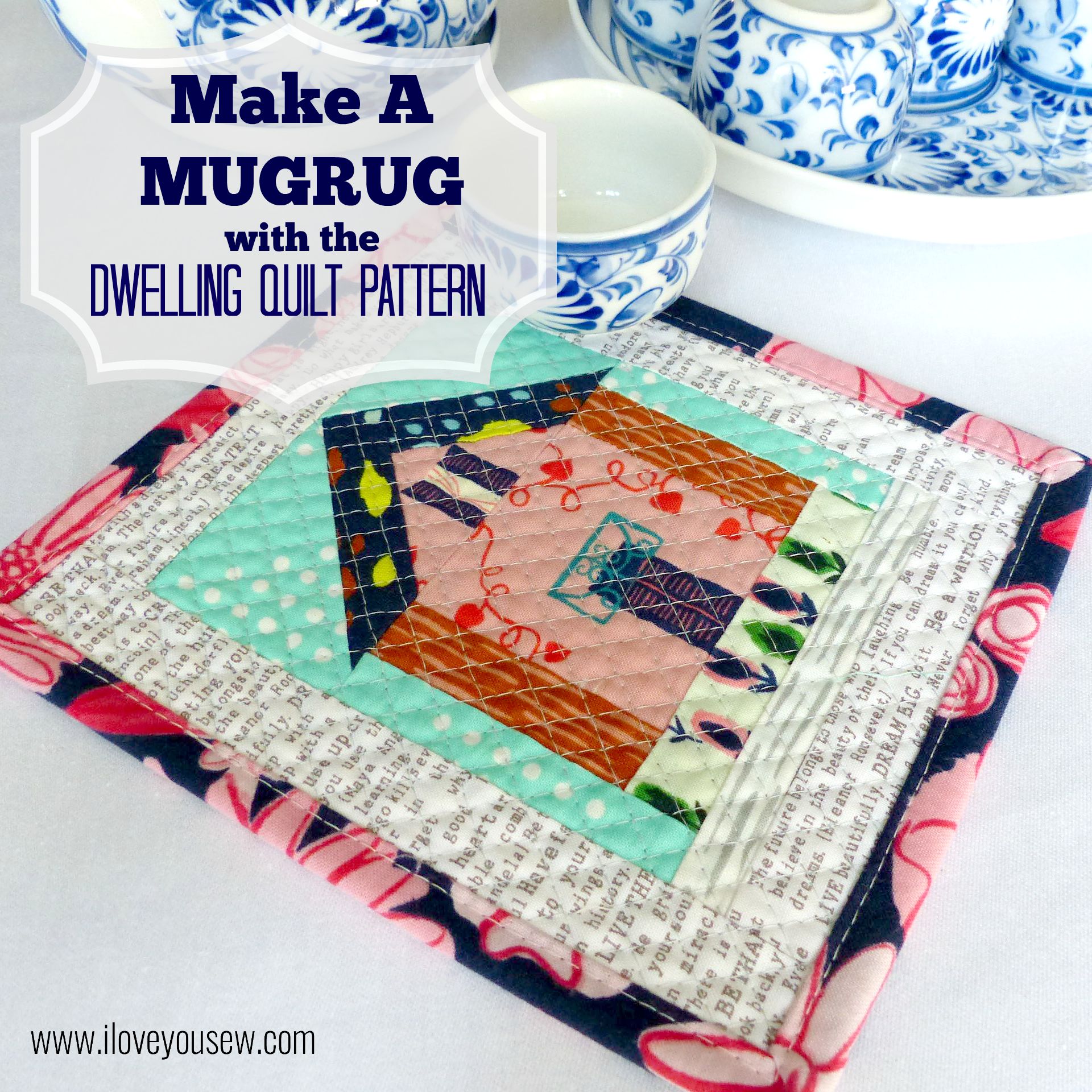 When Holly Gets Quilty asked for pattern testers for her newest Dwelling Quilt pattern, I couldn't help but get involved.  I first became familiar with Holly's patterns through her Squash Blossom pattern I used in the Squash Blossom Bouquet mini.  She makes the most gorgeous quilts and I love how her patterns are so nice and clean…as well as beginner friendly. And this paper-piecing pattern does not disappoint!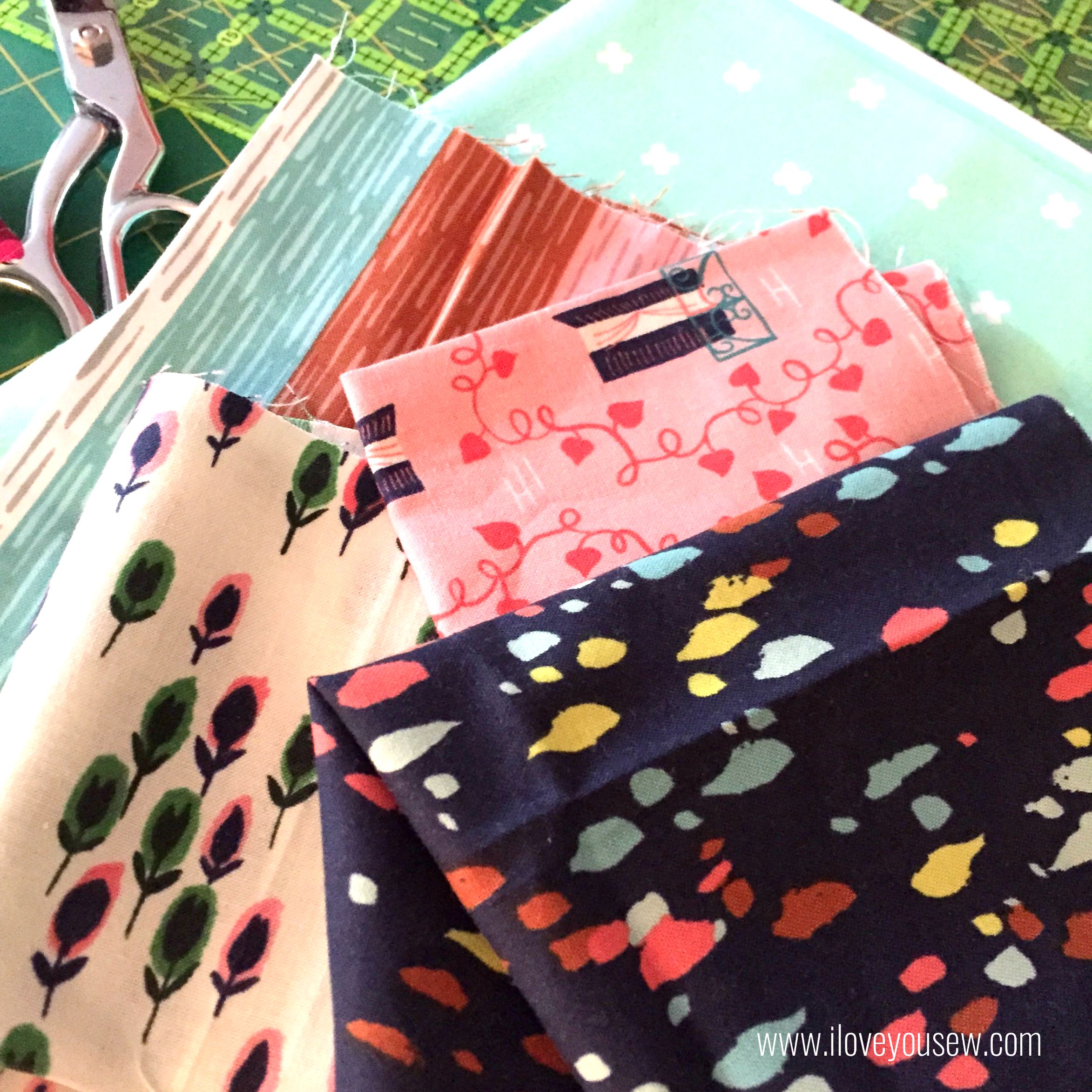 When I received the pattern, I decided to first make the smaller of the two blocks offered.  It measures 4 3/4″ x 5 3/4″ unfinished and I thought it would make for the cutest little mugrug.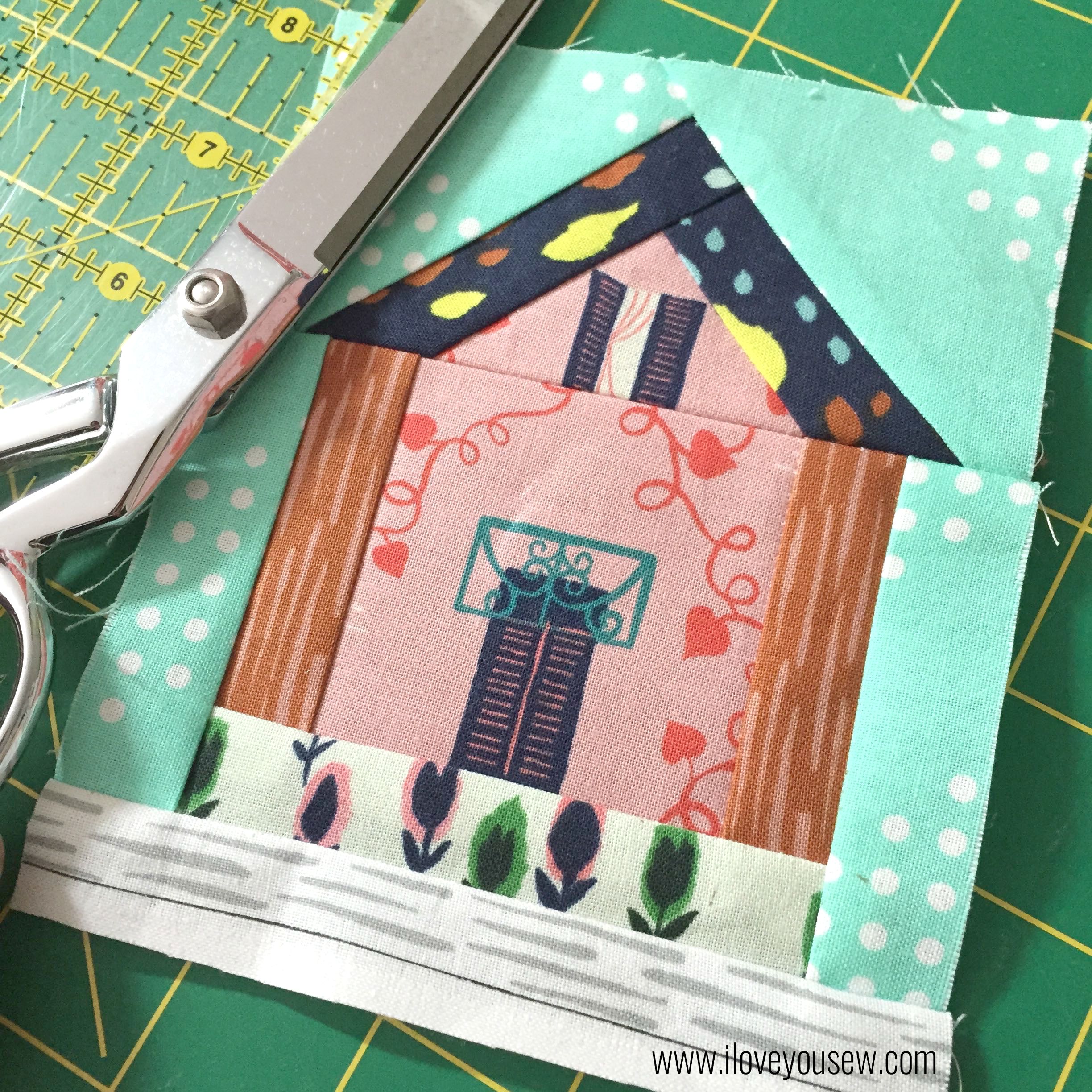 As a single block on its own, I wanted to fussy cut all of the pieces and bring out the literal design to resemble a home.  I dug back into the Cotton + Steel archives and pulled out some Homebody and Hatbox.  These fabrics created the most ideal walls, roof, street and even a little garden!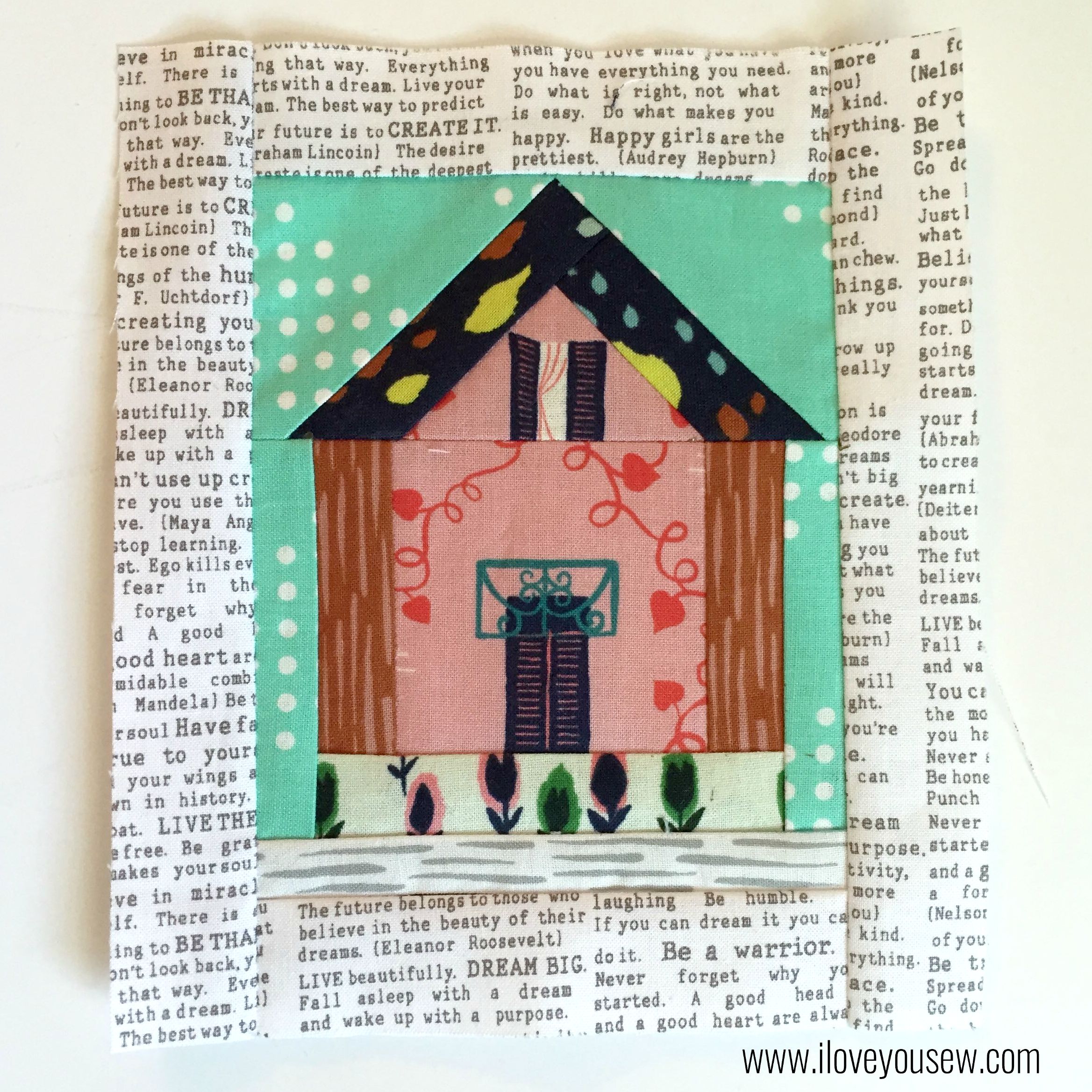 1 1/4″ strips were added all around  the block to give a little more area to the block.  I wanted enough room for my larger mugs and even for a little snack ;)  Riley Blake's newsprint is my favorite text print (out of print, of course…but if someone wants to share any, let me know!) and it goes with the whole house theme, right?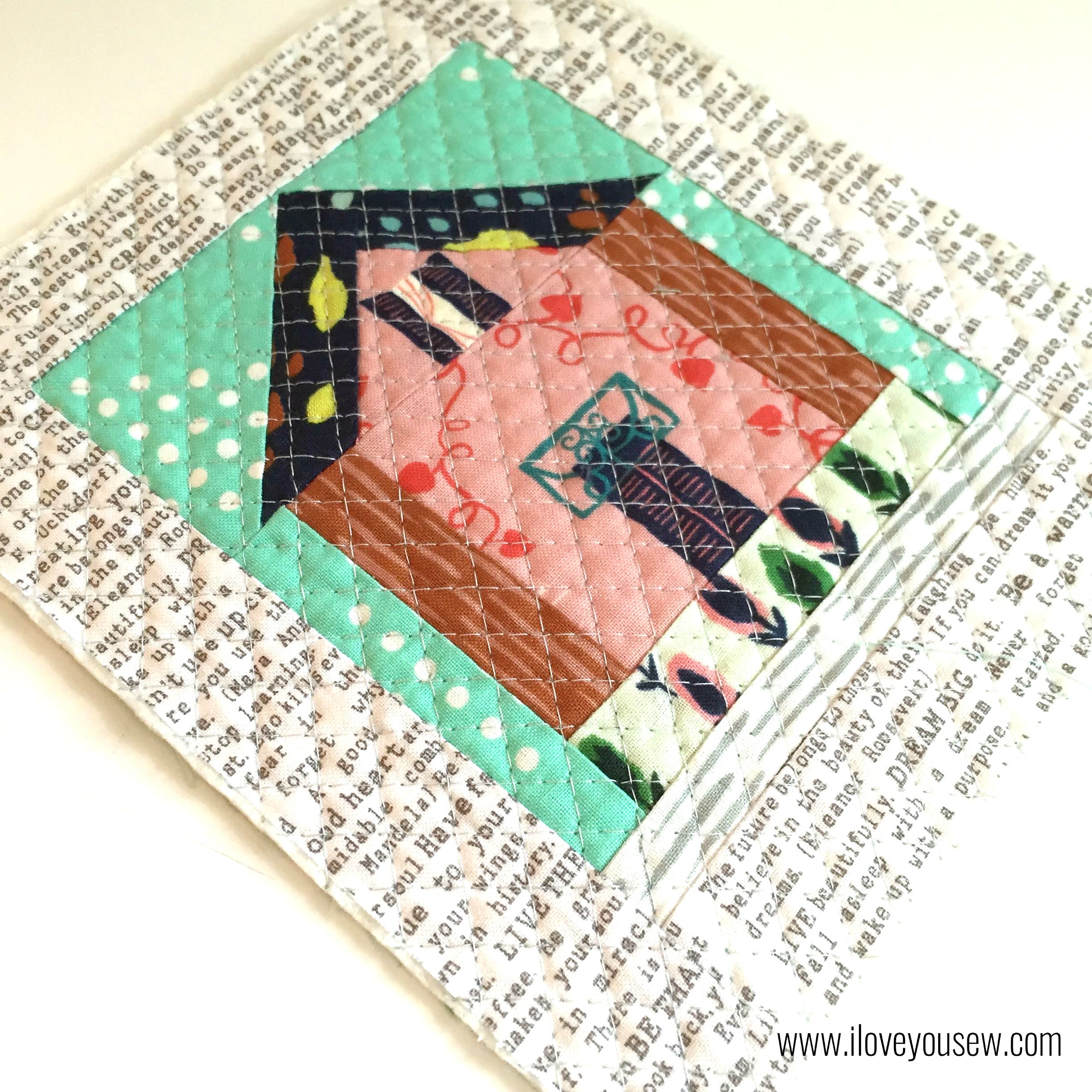 I used a scrap of cotton batting and more Cotton + Steel for the back to complete the quilt sandwich.  Since you know I'm a straight line quilter, I just cross-hatched the mugrug a 1/4″ apart in a diamond pattern with Auriful 2030 and ….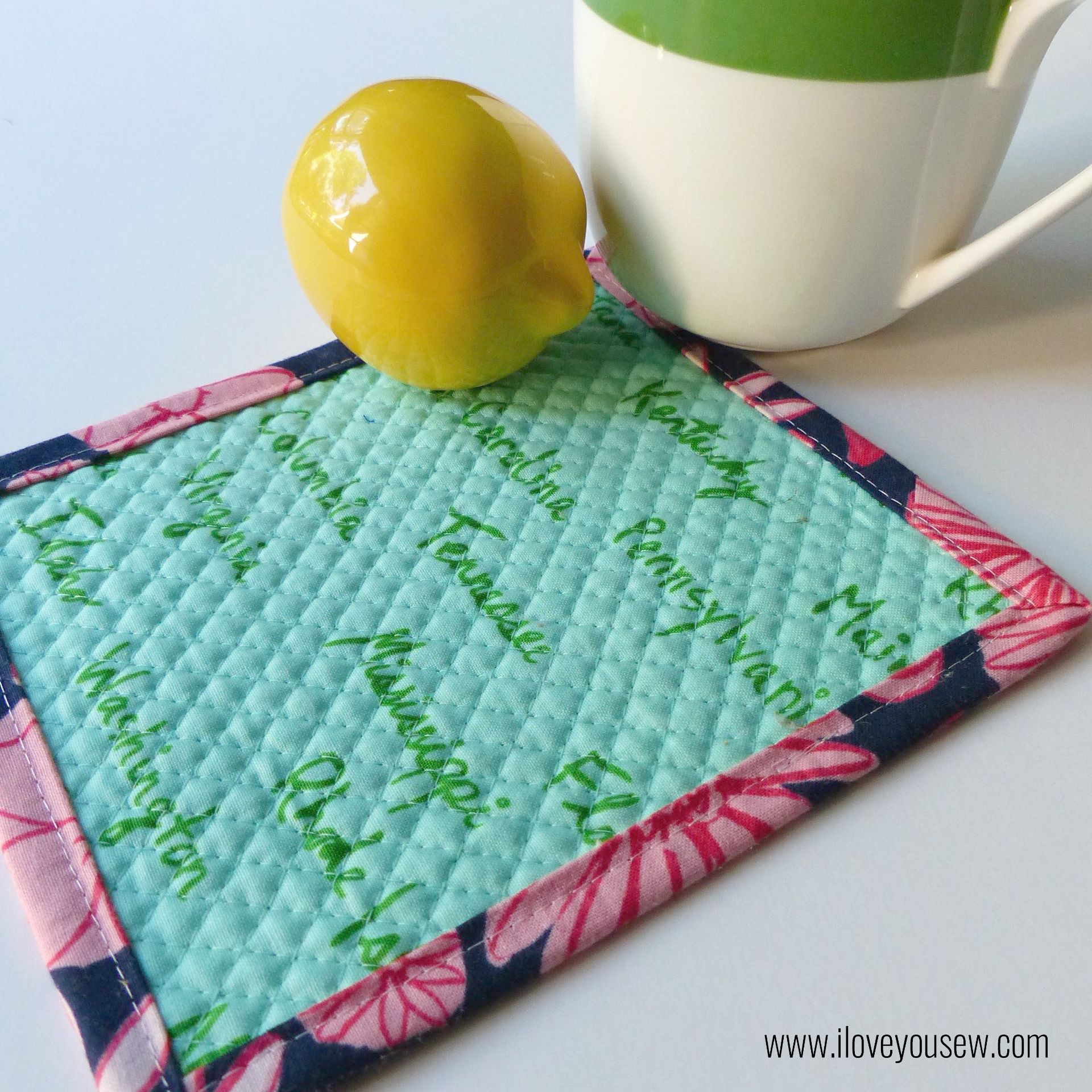 To finish, you know C + S had to be using in the binding too.  Since this was such a small project, I used Cut to Pieces glue binding method to secure the binding into place without the use of Wonder Clips.  It was fast and I top-stitched the binding all around.  I can never get even amounts of the back binding with "stitch-in-the ditch" method, so I sewed about 1/8″ inward to help me with my OCD…
This was a nice quick project you could have completed in an afternoon.  Holly's Dwelling Quilt pattern is simple and pre-cutting the pieces (measurements provided!) will help cut down on quilt time.  Are you ready to make your mug rug?!?
Check out these Instagram hashtags for more inspiration: #DwellingQuilt #HollyGetsQuiltyPatterns
Hugs and Stitches,
Cristy