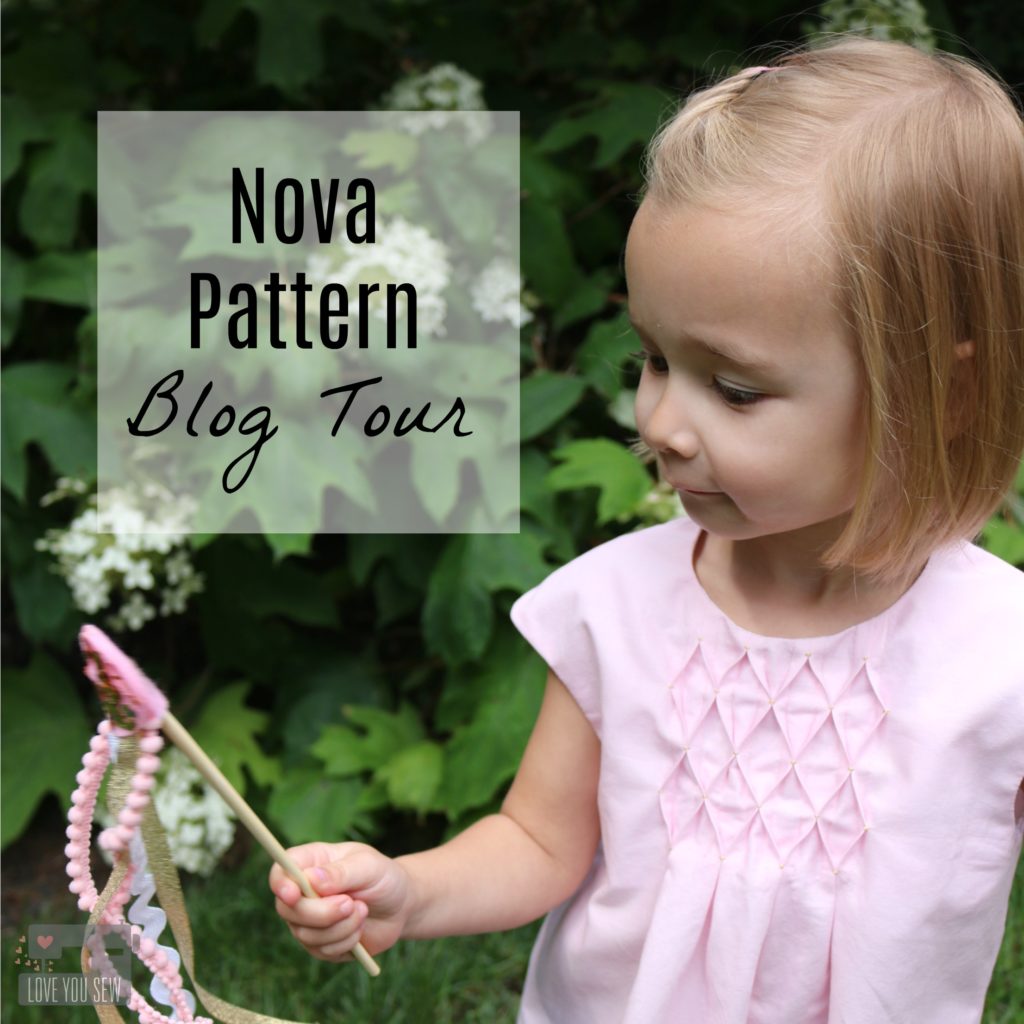 Sewing up little girls clothing is one of my favorite things to do.  I don't have any girls of my own, but I love making them for my nieces and close friends. It's such a nice change of pace from all the boy patterns I use and I do love "the twirl" when one of my recipients puts on her dress for the first time.  It just fills my heart!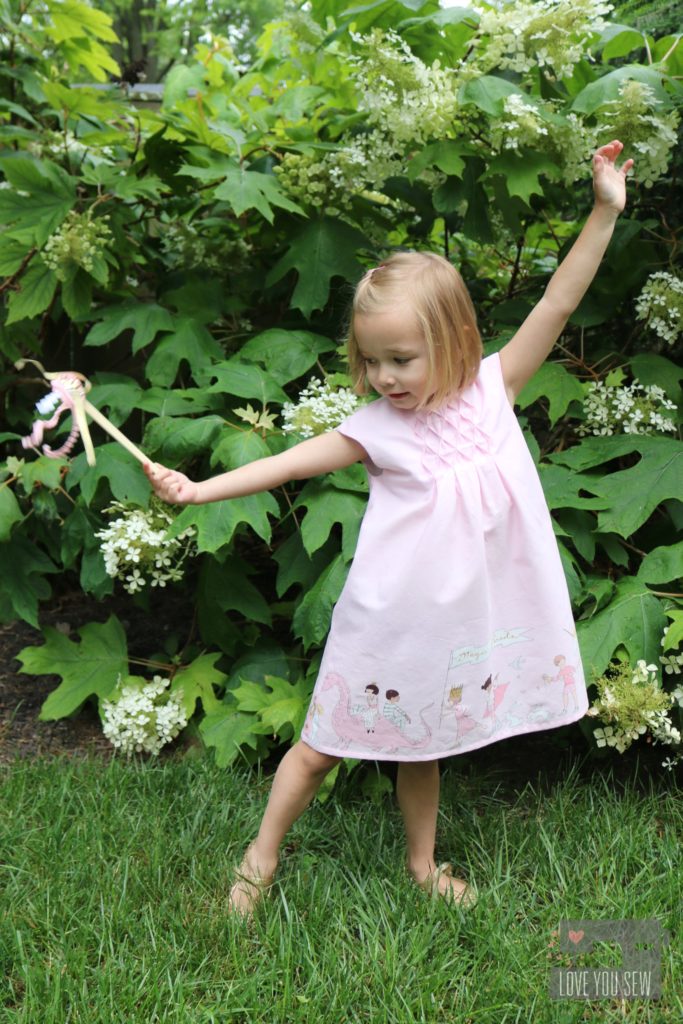 When I make the plunge to purchase a girl's garment pattern, it has to be versatile and timeless.  I don't make them as often as other things and I need them to go with all different fabrics.  That's exactly the style of Nova by Straightgrain Patterns.   It's a beautiful no-fuss, clean design with lots of options.  The sizes go from 3m – 12 years too…Now that's what I'm talking about!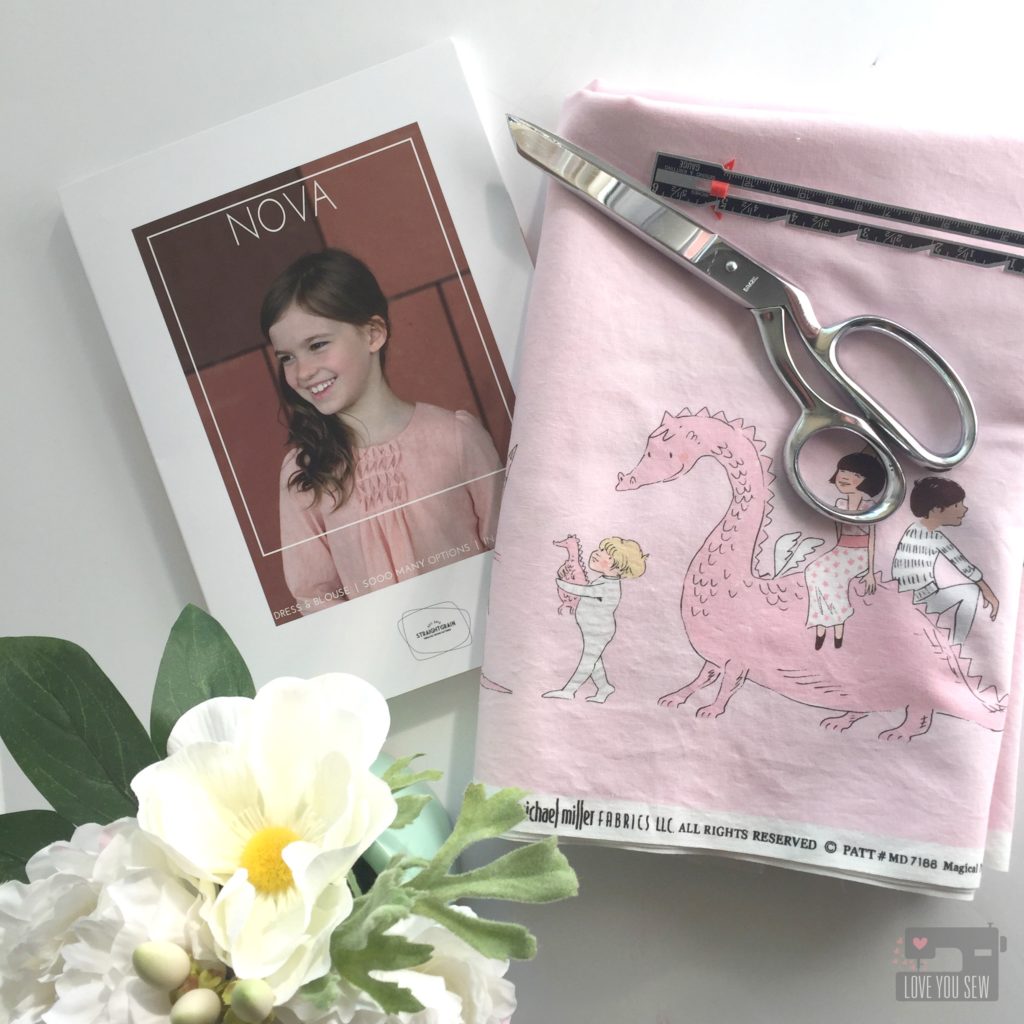 The Nova pattern is available in both PDF and paper forms. I'm a paper person, myself, and love the color coded sizing. Many authors will give you color in the PDF but not the paper, so that was a nice surprise to find.  The pattern is also written in both English and Dutch (for any of my Danish friends out there!)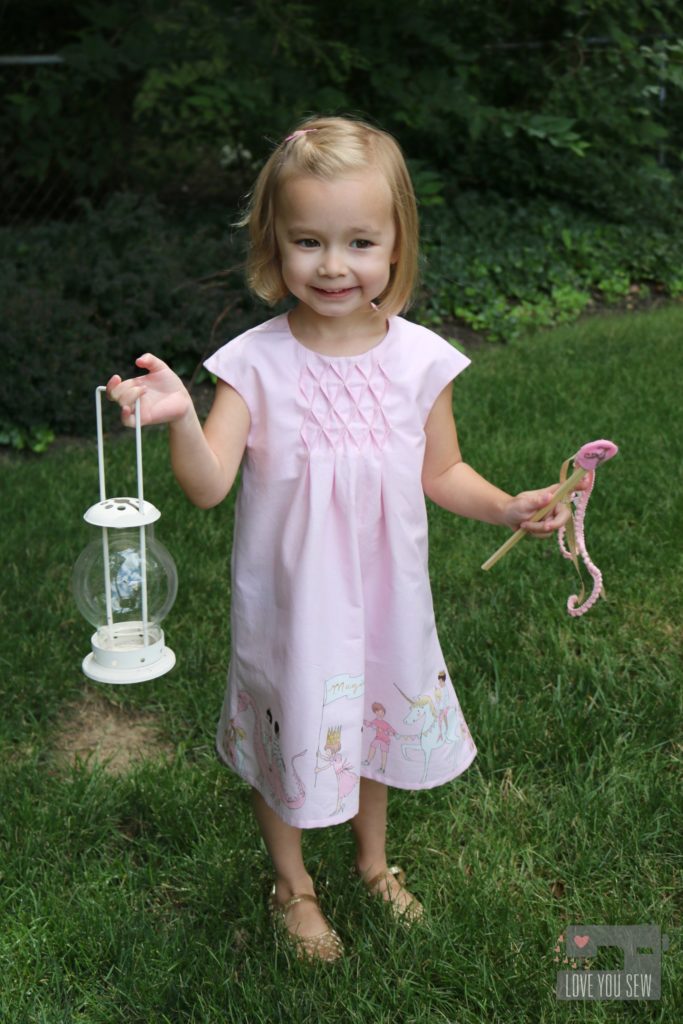 Nova consists of a classic A-line silhouette for woven fabrics.  You can change up the sleeves, the length, back closure, and even collar for a number of different looks. But what makes this pattern really special, are the pleating variations on the front and the back!  All the different pleats are just so amazing and I'm all about that extra texture!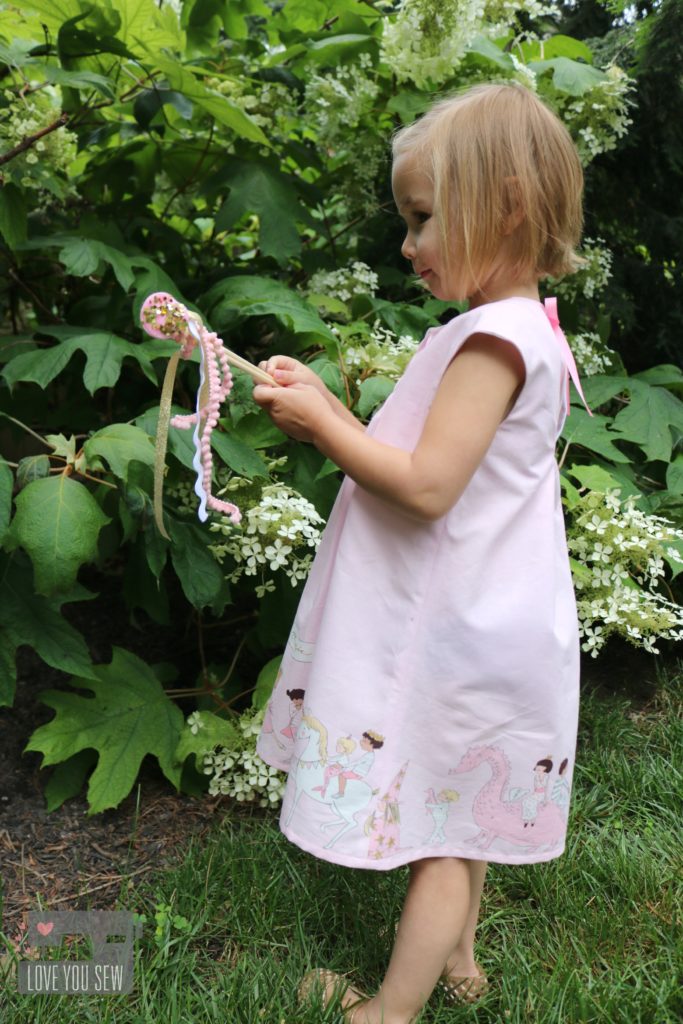 When I received the pattern, I knew the double panel print from Magic! by Sarah Jane was going to be perfect. The parade of magical creatures is so whimsical and such a sweet look at childhood.  The simple solid pink background would really show off that honeycomb smocking.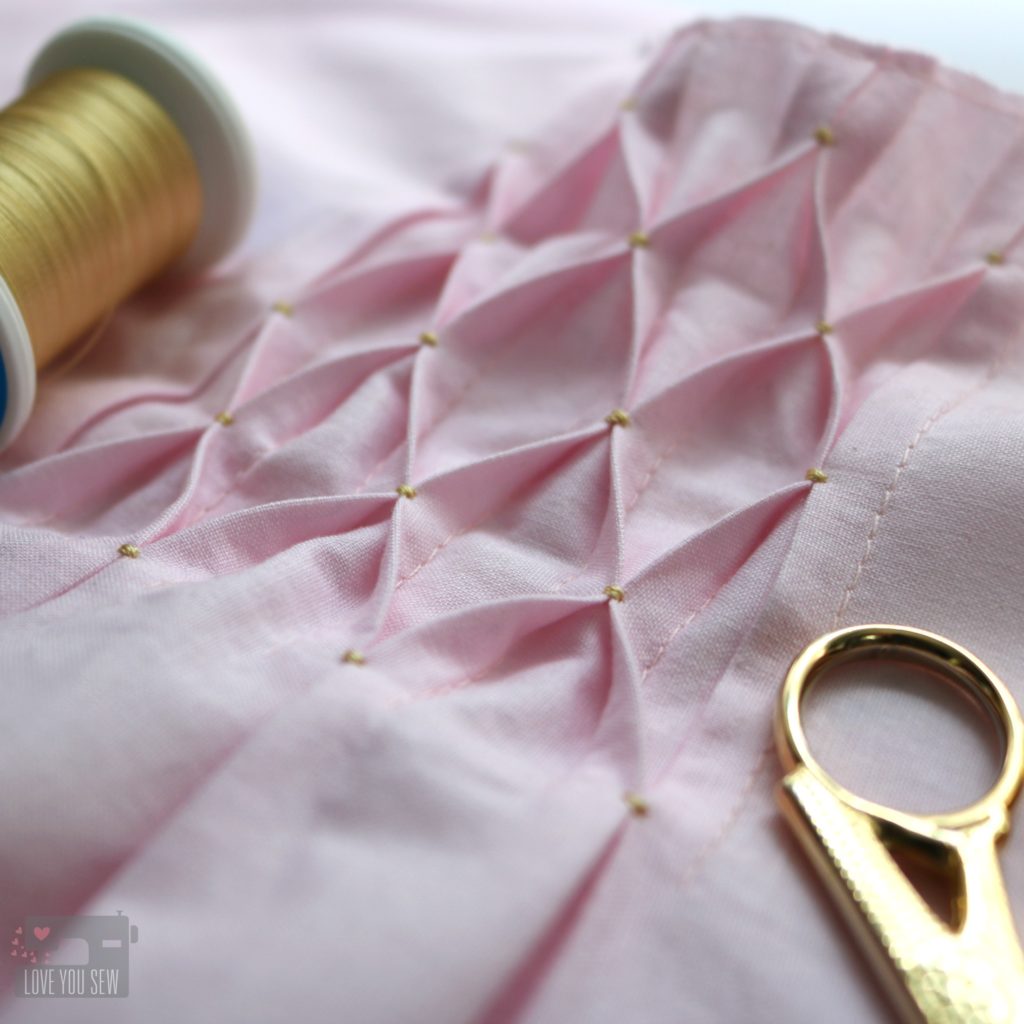 Speaking of…can you believe this was my first time making the honeycombs?  I did have to read and re-read the instructions a few times to wrap my head around the concept.  But luckily, An had a number of great pictures AND a video tutorial to help this newbie.  I made sure to evenly mark my seams, sewed slowly for nice even pleats, and pressed well for a defined shape.  Gold thread really helped to highlight the technique and brings out the metallic details in the fabric.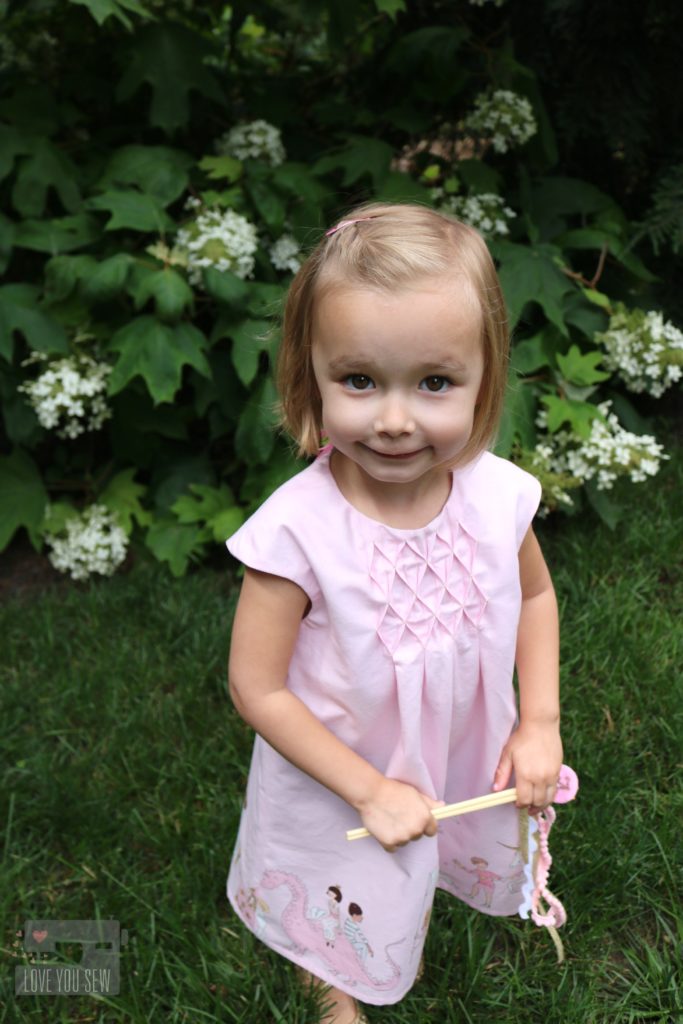 With the honeycomb detail, I kept the sleeves simple with the cap option. It gives such a nice clean style and the dress can be put on and taken off easily too.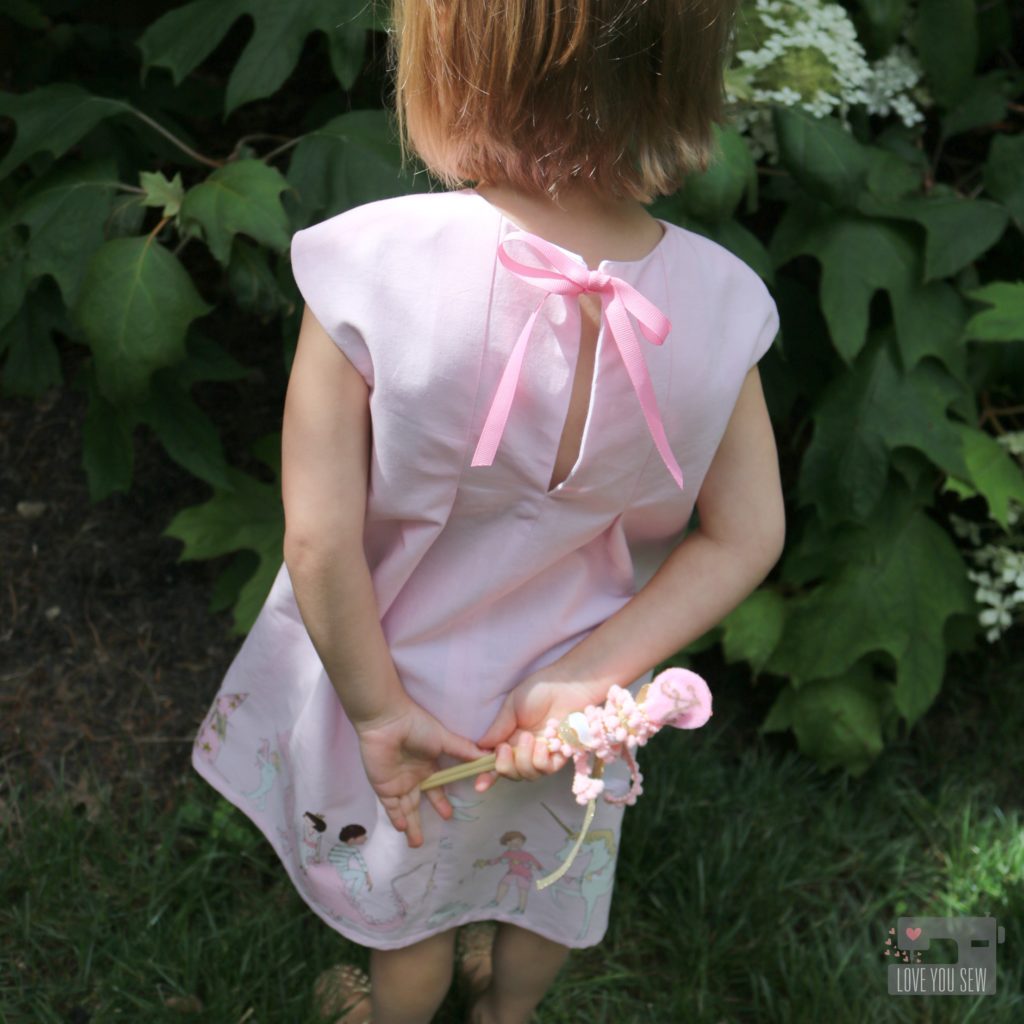 For the back, I opted for the ribbon closure. The fabric is just so sweet that only a bow could work IMO.  I was debating back and forth with ribbon color and settled on a shade that was darker than the body of the dress, but picked up in the print.  It gives the dress some balance and brings your eye up to that keyhole detail.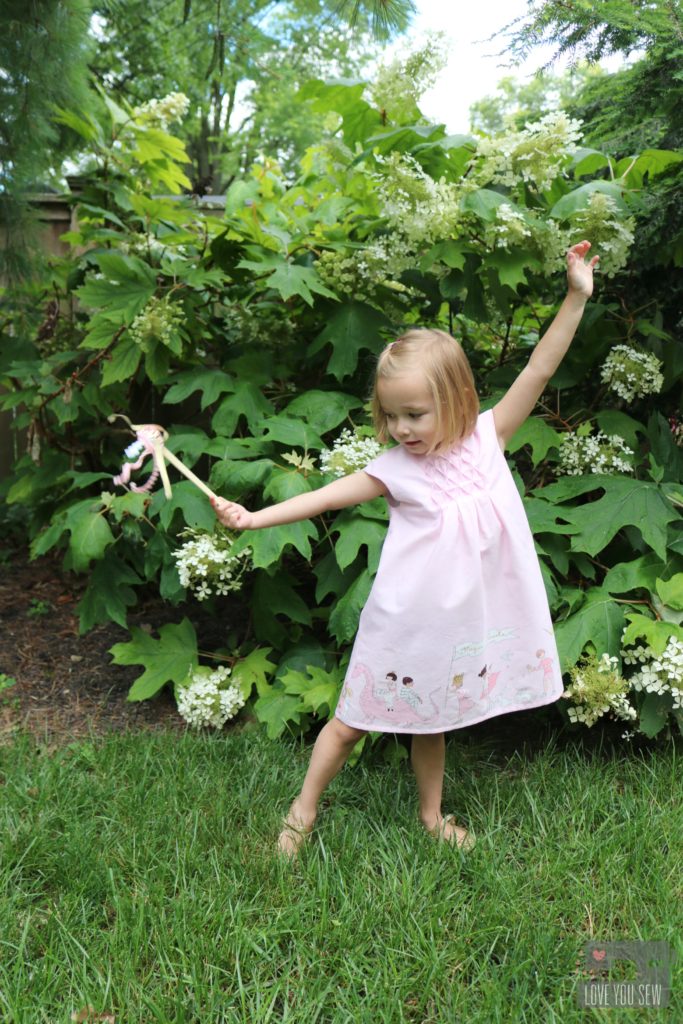 The Nova was SUCH a fun make. It helped to stretch my comfort level and I learned a new skill in the process…which wasn't as hard as initially thought! This is another reason I enjoy making little girl dresses. It's nice to work on my garment skills on a smaller scale…and for a less discriminating audience. Haha.
Project Details:
Make sure to also follow Straightgrain Patterns on Instagram for more inspiration and tutorials to help you along the way.  #novapattern #straightgrainpatterns
---
Check out the other participants in the Nova tour:
Sisko by Mieke – Bel'Etoile – Zowiewo – Petrol & Mint – sewpony – Fairies, Bubbles & Co
Elizabeth Little – Maker Mountain Fabrics – Better Dressed Child – Just Add Fabric – My Petite Sophie
Frances Suzanne – I Sew Blanche – Lily & Woody – My Minnie Mie
Love You Sew (you are here)- Thread Riding Hood – Ariane Blog
---
The Nova pattern was provided by Straightgrain Patterns as part of the blog tour.  All thoughts and opinions are honest and my very own.  
This post contains affiliate links under Project Details