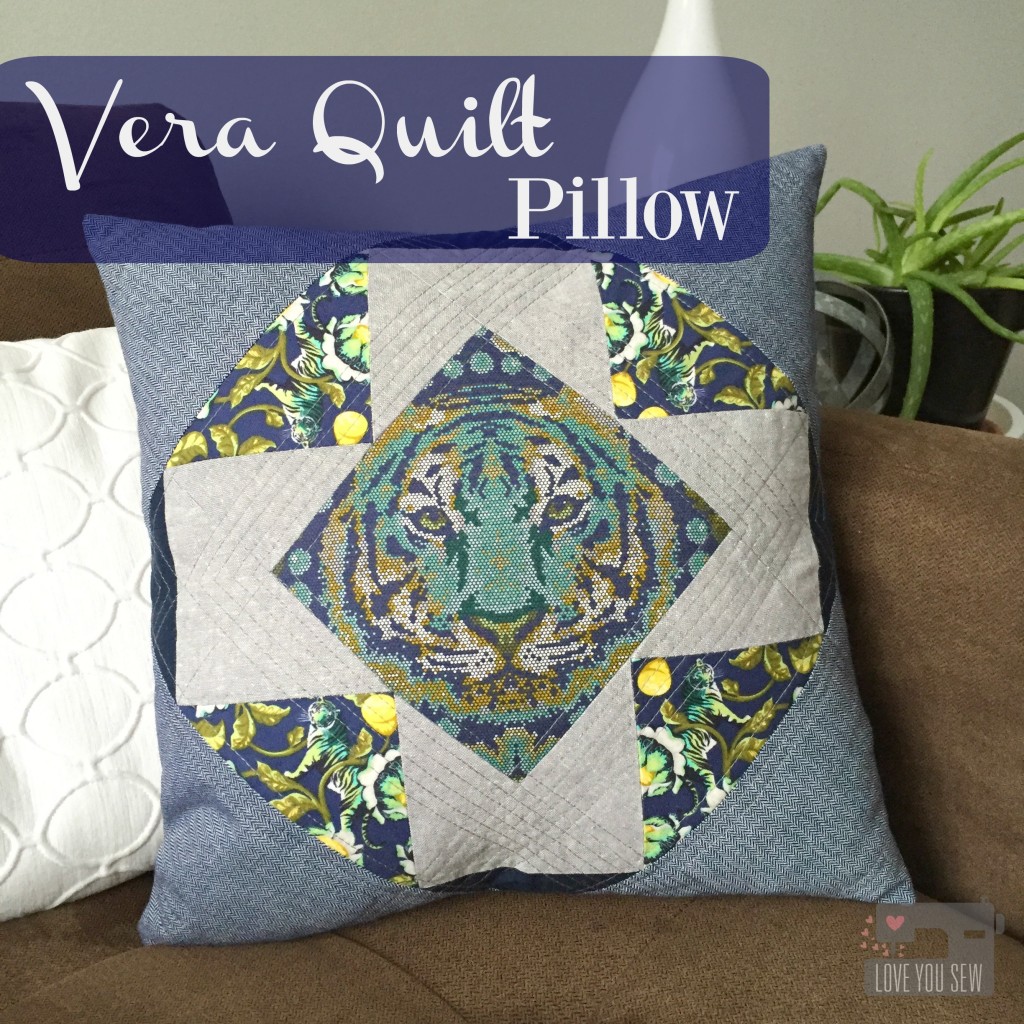 I had the pleasure of doing some pattern testing again for the lovely Becca Bryan of Bryan House  Quilts.  This time it was for her new Vera Quilt which you can find here.  This is a fabulous pattern that allows you to showcase larger prints and gives you the ability to blend fabrics of one block into the next.  This gives the quilt a really unique overlapping look….AND it's fat-quarter friendly!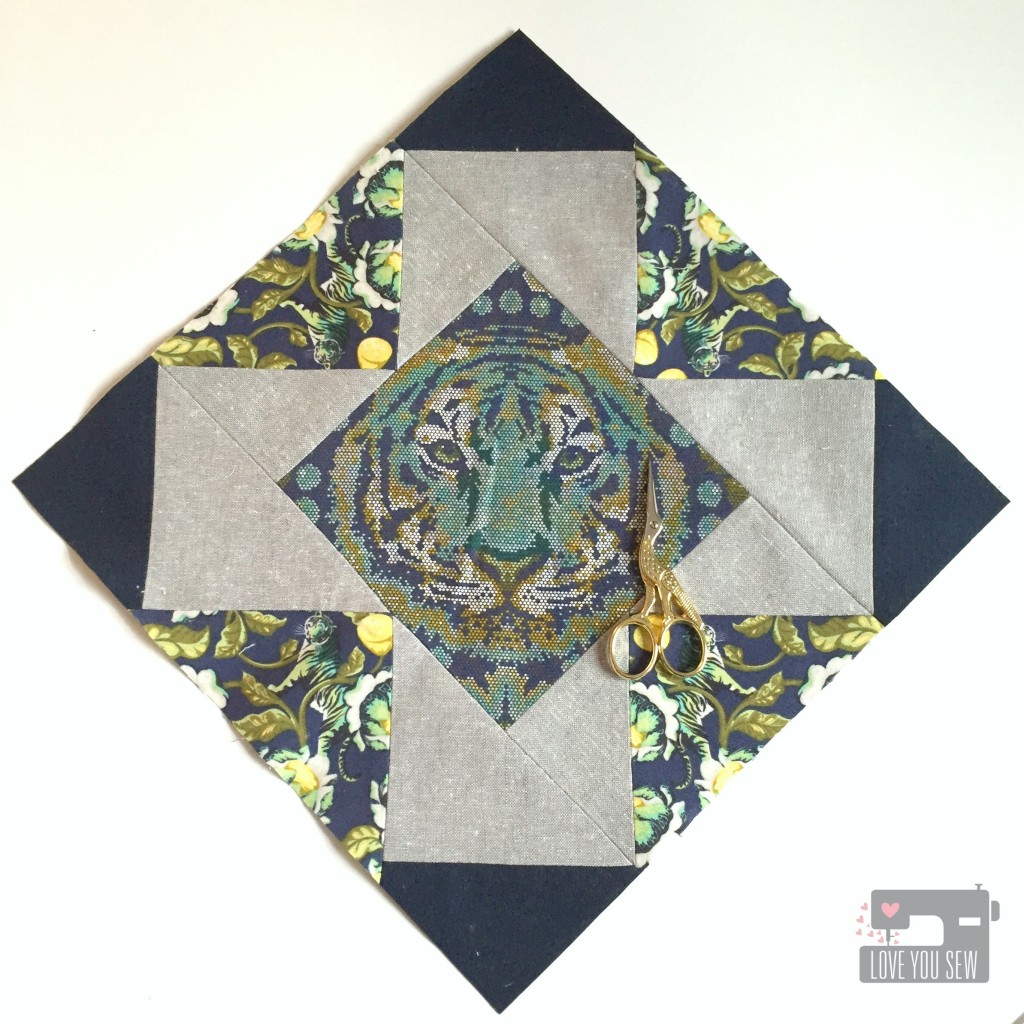 The Vera comes with instructions to make four various size quilts, including a mini.  I decided to make the mini and turn it into a pillow for the house.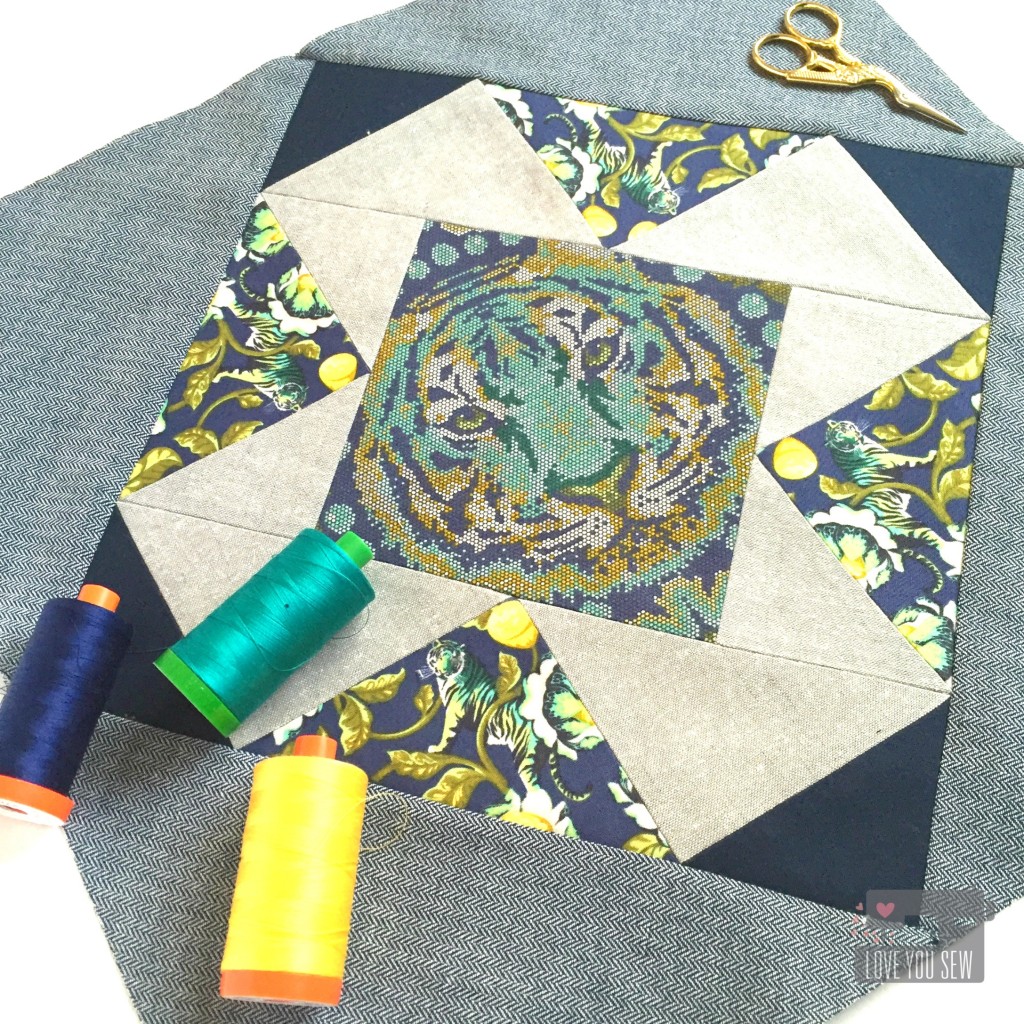 The center square of the Vera Quilt was the perfect size to capture Tula Pink's Crouching Tiger .  I used some more Tigers, Kona Cotton and Essex Yarn Dyed Linen on the border geese.  For the setting corners, Robert Kaufman Herringbone chambray was used to keep this pillow masculine.  I've been using this chambray on everything lately…what's one of your stash staples?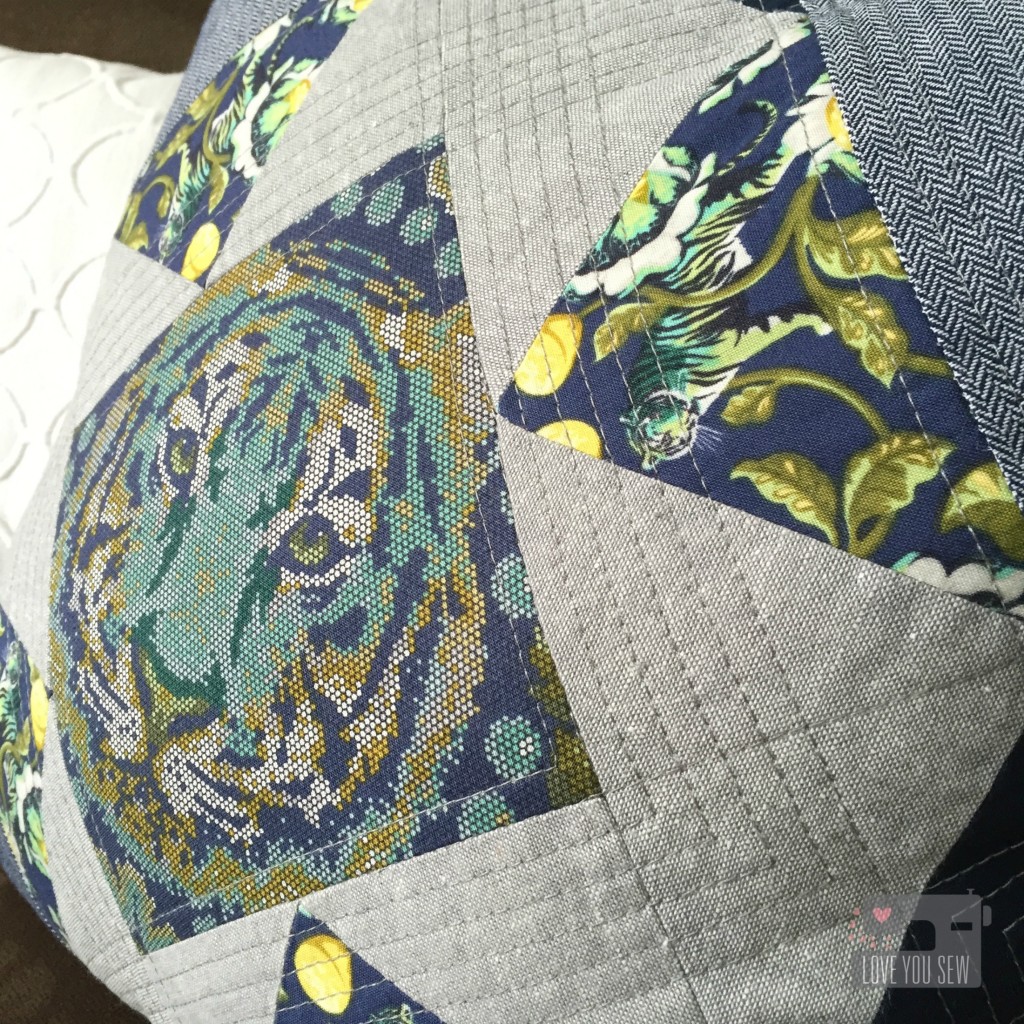 I use Aurifil 2615 for all of the piecing and quilting.  To highlight the center tiger, I echoed quilted all around and left some random spacing for extra interest…straight-line quilting doesn't have to be boring ;)
This pillow was a quick sew and I can't wait to make a full quilt soon!
Hugs and Stitches,
Cristy
The Vera Quilt pattern was provided by Bryan House Quilts for testing.  All materials were purchased by myself and all opinions are my own.